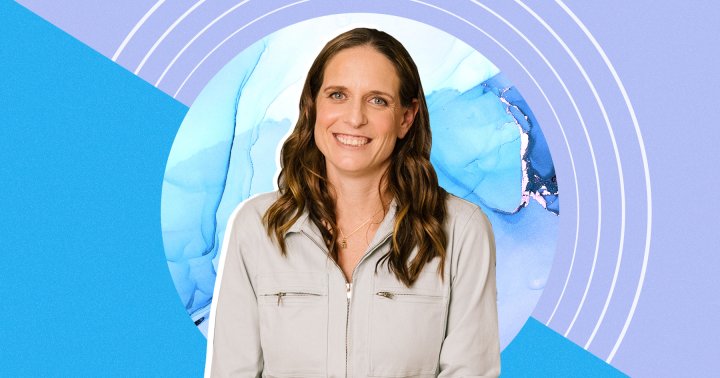 March 29, 2020 at 10:10AM
These last couple of weeks have radically changed life as we know it for our family, the mindbodygreen team, and our world. While Jason (mindbodygreen's founder and my husband) and I have a large "GRATITUDE" sign hanging in our living room, the concept of gratitude has taken on even more meaning in our lives. I'm grateful for my family's emotional support to help us get through these uncertain times, the means we have to acquire food and supplies to shelter in place, and the ability to work from home (even though we don't currently have child care for our two daughters). I am also grateful for the health care workers on the front lines of this pandemic. What keeps me inspired is that I do believe we will emerge from all of this as a stronger, kinder community.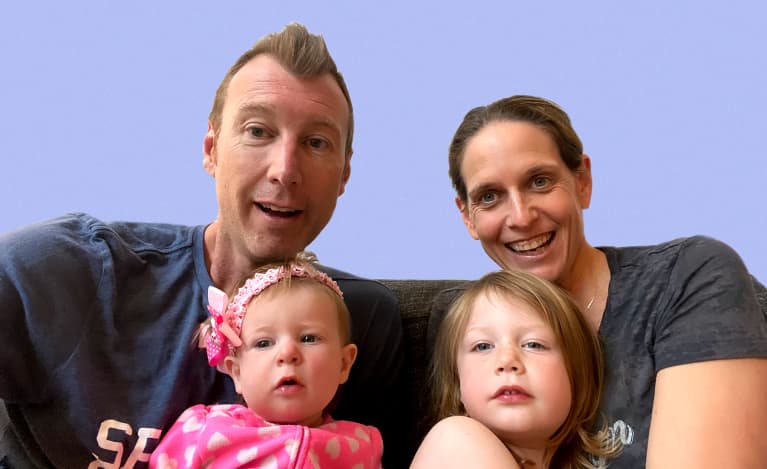 These are anxious times, though. I've always lived with a bit of situational anxiety. In my 20s I took Xanax for turbulent flights, and early on in my career, I had a lot of anxiety before giving large presentations and meetings. Over the years, I've leveraged well-being tools to help me better manage. I now know what my triggers are and can mentally prepare for how to approach them to mitigate my reaction. For example, I don't consume caffeine before flights, and I know I'm less anxious for meetings when I'm overprepared. Awareness of my triggers, coupled with some slight lifestyle tweaks, has made my anxiety more manageable—until now.
During the past whirlwind two weeks, there has been an undercurrent of anxiety in my body for most of the day. Like many parents, I'm trying to put up a strong face for my children, but I am torn between not giving enough attention to my children and not giving enough focus to the mindbodygreen team who is going through unprecedented times.
Knowing that the duration of the global pandemic could be weeks or months and not days, it's become important for me to find tools to help manage my stress, which isn't going away in the short term. Here are four things that I'm working on now:
1. Control what I can control: There is so much out of our hands right now that I find comfort in keeping my home extraordinarily clean and organized. It's soothing to walk into a room and see that it's already tidy. I'm preparing meals for my family and being sure to set the table so that it's a ritual that we look forward to.
2. Find comfort virtually: While Zoom has long been a staple for conference calls, friends and family are now using it to connect socially. I've found it therapeutic to have regular, two-dimensional contact with both friends and family and hope this practice continues once our lives normalize as well.
3. I take hemp multi+: Prior to our global crisis, I was an occasional user of hemp multi+ before the trigger moments of anxiousness of flights and stressful days at work.* Now, it's a daily staple to start each morning as I'm feeling overwhelmed and behind on work all day.* I've been increasing the dosage and having another capsule in the afternoon as my toddler gets extra excited around 4 p.m. In my two weeks of social distancing at home, I've found that I'm less reactive to news, headlines, and emails when I've taken hemp and that it takes the undercurrent of anxiousness that I am living with down a few notches.*
4. Practice breathing: There's really no time for an elaborate meditation practice, so I'm doing short and simple breathwork practices, like this super-mesmerizing one that always hits the spot. When I have a few quiet moments, I'm taking a deeper dive into breathwork.
There's not one thing that's going to make what's happening in the world seem OK, but a combination of hemp multi+, deep breaths, and staying connected are helping keep anxiety at bay, no pharmaceuticals needed.*
Author Colleen Wachob | Life by Daily Burn
Selected by CWC