THE ESTATE DAIRY
— www.theestatedairy.com/
HOME DELIVERY
We're delighted to now be offering a home delivery service of our products & other artisan foods throughout London . Please click the link below to take you through to our online store.
Idyllic Somerset Pastures
The Estate Dairy is a collective of young passionate individuals dedicated to producing and bottling the highest quality milk and cream. We source the richest milk from the Chew Valley, which is located right in the heart of the Bristol countryside. Our milk and cream is produced from our Guernsey cows which gives our milk a unique golden colour and a beautiful rich flavour.
Our herd is farmed sustainably on over 500 acres of idyllic Somerset pastures. We believe in treating our dairy produce with the respect it deserves and close attention is paid to the cow's nutrition their diet throughout the winter contributes heavily to the flavour of our dairy. Our unique farming system yields a high protein milk that deserves to be as unprocessed as possible and to best preserve out dairy's goodness our milk and creams are unhomogenised.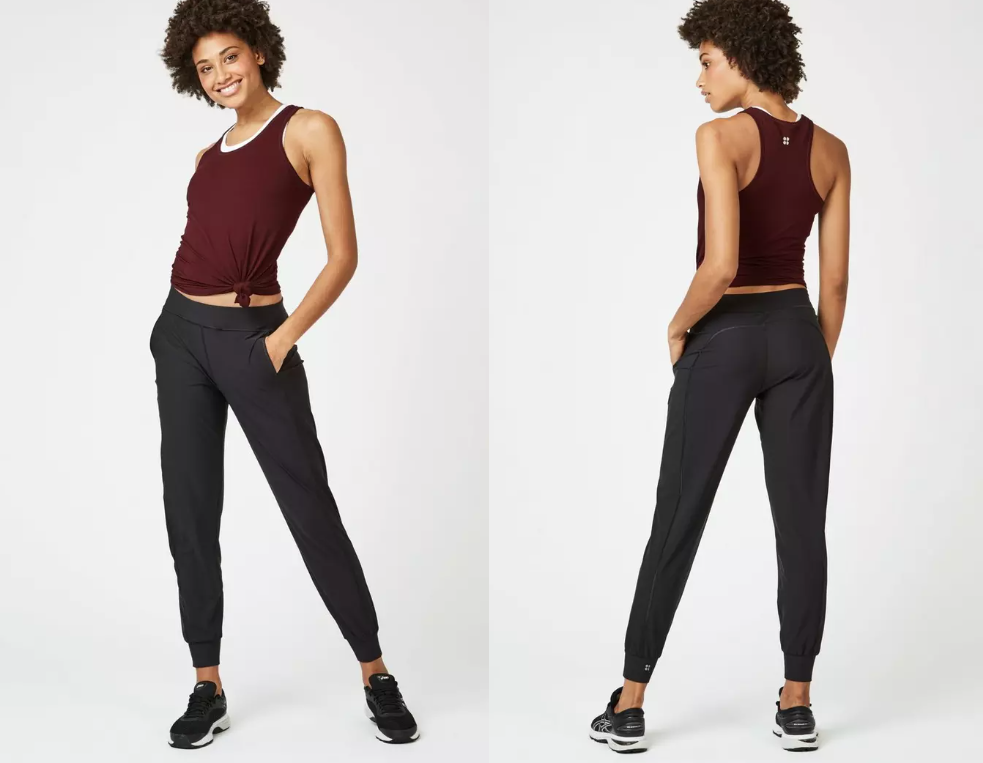 Drawing from more than 10 years of research into the complex makeup of milk and how it behaves, the team are devoted to the pursuit of bringing our customers exceptional dairy produce all from traceable single farm gates. Our experience in farming, scientific research and hospitality means that we have an unrivalled perspective on what can be achieved for the specialty culinary industries.
We are incredibly proud to partner with Bickfield Farm who have been dairy farming in the Chew Valley, Somerset since the 1930's on over 500 acres of pasture. Bickfield Farm specialise in producing high quality milk from their own dairy herd, giving you the reassurance of knowing exactly where your milk and cream is coming from – straight from one single farm gate, guaranteeing our milk's provenance and traceability.

Bickfield runs on an intensive "free range" system exposing our herd to as much fresh pasture as possible throughout the summer months which results in a happier and healthier herd and yields a rich golden milk from their herd of 250 pedigree Guernseys.
Bickfield observe the most environmentally supportable farming practices to safeguard the natural heritage for the benefit and enjoyment of future generations. Together we are highly aware of our responsibility to ensure that our herd have no damaging effects on the environment and we are actively involved in environmental regeneration activities in the Chew Valley area.
Our ethos of using sustainable agricultural methods means producing great dairy products while safekeeping the natural beauty of the countryside and maintaining a healthy habitat for wildlife.
We're proud to be working with the Tucker family of Sleight Farm which is located just 5 miles from our dairy. Andy , Lou and Joe's herd of Jerseys are an exceptional additional to our group of high quality producing farms. After previously producing organic milk from their own dairy herd a few years back a decline in the milk price led to them turning to beef and sheep farming and stopping dairy production. 7 years on and having wanted to get back into dairy we were delighted to find that they shared the same free range and sustainable values as us.
They brought in 60 pedigree Jersey cows who produce 5.5% of creamy goodness and are proud to see to see their milk in the hands of some of best chefs , producers and baristas across London , Oxford and Bristol. 
High protein Guernsey milk
The main constituents of milk are water, fat, sugar and proteins. Proteins are the main surface active agents that make the milk "foamable" and consist of two different groups. These are caseins which are clustered in large micelles – the material in milk that makes cheese. The other group are whey proteins which are smaller globular single molecules. Due to their small size, they are the main agents that result in milk's foamy texture. It is because of these proteins gathering in the air milk surface that micro bubbles are formed and able to stabalise. In sensory terms, fat is also important to the taste of milk. Because fat has a highly destabilising effect on air bubbles, high fat milk does however create less foam than low fat milks. It does not follow that high fat foam is not good nor that it is impossible to create enough foam,only that high fat foam merely makes a smaller volume of texture foam as compared to low far milk  good foam ratio is still perfectly achievable with a richer milk.
A common example: if you have ever tried to create an egg white meringue with even the slightest amount of yolk, you will see the effect the fat molecules have by inhibiting the creation of foam. Luckily the fat in milk is trapped in big globules surrounded by a membrane which makes it less disruptive to the building of air and texture in liquid. Research carried out by Morten Münchow finds that even small variations in protein concentration can lead to a significant difference in foam quality, therefore we can guarantee a constant protein concentration of 4% – a key level in our milk by blending just the right amount of high protein Guernsey milk to maintain perfect consistency.
The cows' diet is also essential to the flavour of the milk. Protein is made in the udder of the cow and regulated genetically, the concentration does not depend on what the cow is fed. Conversely, the aroma of the milk is influenced by small molecules that diffuse from the feed and is passively incorporated into the milk secreted by the cow. Working in collaboration with Coffee Minds' sensory scientist, we have been able to understand the relationship between feed and milk aroma and have developed a specially formulated diet to create a dairy milk that works best with coffee.
At The Estate Dairy we match traditional milk making methods with the latest dairy processing technology. Our unhomogenised milk is tested and before its bottled and un past our own quality control programme to ensure that we are continually bringing you the best possible and consistent dairy produce. We understand that natural seasonal changes occur with single source herds and we are continually adjusting the cows' nutrition and our processing to ensure consistency of flavour and foam stability.
Our dairy production team has a wealth of experience; drawing from expertise in milk science and as dairy technologists at world leading dairies. Morten Munchow, one of the founding partners of The Estate Dairy, is a leading dairy scientist and consultant on the best dairy practices. Morten has published papers in the international dairy journal and has been involved in dairy projects across the globe.
With his vast skillset we use laboratory analysis to continually improve on and produce better milk for culinary professionals and consumers. Our work with Morten means assessing every process from the cow to the milk pitcher. Morten has five years extensive research in collaboration with the specialty coffee association of Europe on the complex content of milk and how it reacts with coffee.
Our milk will be released over time in different versions. Combining our industry knowledge and with Morten's scientific input we can adapt a range of factors to best suit the needs of our customers. All of our milk is tested with a 50\50 ration of light to medium roasted espresso coffee from various London roasters. It is then steamed to a temperature of 50-70 degrees in the dairy just before processing on a Dualit steam arm. Each variable is precisely track and controlled before being passed for distribution.
This is how we ensure the most consistent milk.
The Estate x Pump Street Fresh Chocolate Milk 
We're absolutely delighted to share with you our Fresh Chocolate Milk in collaboration with Pump Street Chocolate. After meeting Joanna, Chris and Rob of Pump Street over a year ago we set about to create the most delicious Fresh Chocolate Milk. We wanted to create a product that showcased the work from the farmers we've both worked directly with for years and whose produce and craft make up the two core ingredients in our chocolate milk. The sustainably sourced free-range milk from our farms paired with 100% Ecuadorian naturally processed cocoa powder yields a rich and unique flavour profile, which showcases the full characteristics of both the dairy and the chocolate. Following this pairing we add a small amount of sugar for a balance of sweetness and that's it! No stabilisers, additives, or ultra heat treatment – just 3 simple natural ingredients. 
Pump Street Chocolate
Award-winning Pump Street Bakery is a small, family owned bakery and café in the village of Orford, on Suffolk's heritage cost. They pride themselves in offering outstanding bread and handmade pastries. Having mastered the art of bread and pastries, they have turned their all-consuming focus on quality to chocolate. Along with only a few other British producers, they are making small-batch chocolate from beans imported directly from family farms and cooperatives around the world. Upon arrival they hand select the beans and then carefully roast, winnow, grind and conch them for up to 5 days before maturing and tempering the chocolate into bars enjoyed across the globe.
The Process 
The first step of the process for our chocolate milk starts at Pump Street. Rob and his team sort and roast beans from Samuel von Rutte's Hacienda Limon in Los Rios Province, Ecuador. They then undertake a process called breaking and winnowing which separates the husk from the heavy, pure inner bean, knows as the nibs. The cocoa nibs then go through a light stone grinding process, which takes around 4 hours before being transferred to special cocoa press. Pump Street are on the only UK producers to have a cocoa press in house which enables them to remove the majority of the cocoa butter and leave a naturally processed 100% Cocoa powder. The powder is then sieved through an incredibly small micron sieve before being packed and sent to our dairy in Bristol whilst the cocoa butter is then used for white chocolate bars. Once the powder arrives in Bristol we measure and weigh the specific ratio of chocolate and sugar before blending it with our milk collected from the farm on the day of production. The milk is blended under a light heat with the cocoa powder and then rapidly cooled before being sealed by hand and then it is ready for the shelves.
Stockists
Selfridges Food Hall – Marylebone , London  
Crosstown Doughnuts – Victoria, Camden , Soho , Piccadilly, Shoreditch  
The Pudding Stop – St Albans 
Pump Street Bakery – Orford , Suffolk 
Sourced Market – Victoria , St Pancras Station and Marylebone 
Happy Endings – Spitalfields Market , London
The Pear Tree Greenland Place – Deptford , London 
The Giddy Grocer – Bermondsey , London 
Fortnum and Mason – Piccadilly , London 
Jones Of Brockley – Brockley , London 
Over Under Coffee – Soho , London 
The Watchhouse Coffee – Tower Bridge . London 
Farmdrop – London