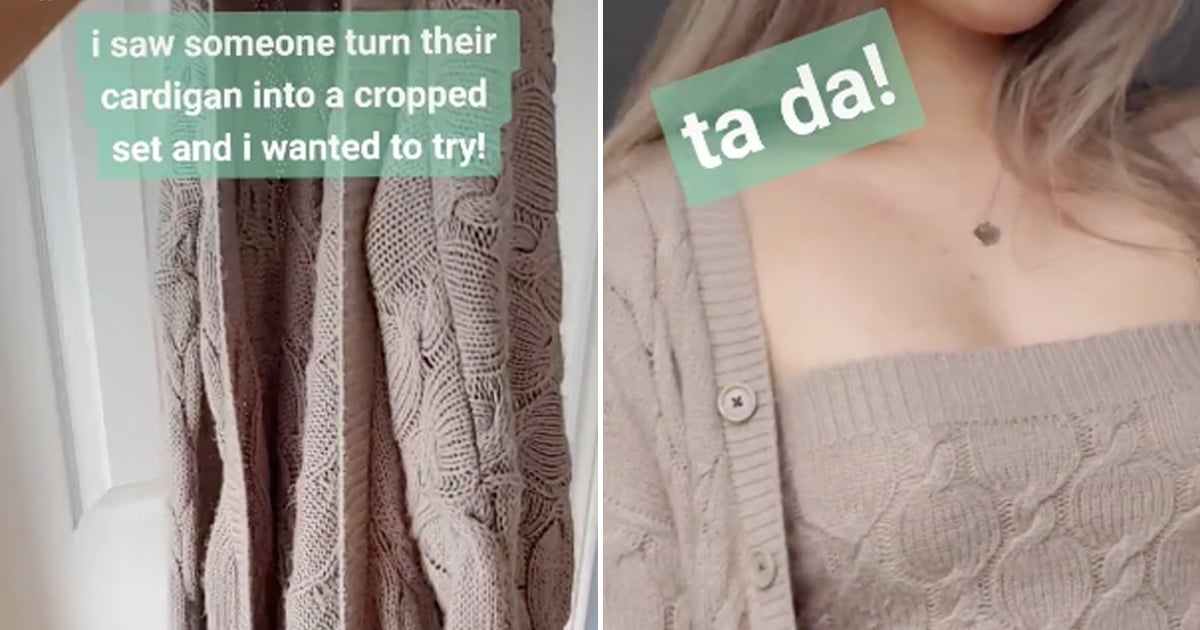 April 21, 2020 at 11:31PM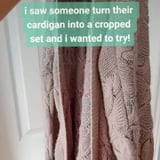 https://www.tiktok.com/embed.js
Perhaps it's the current collective shift toward cozy clothing, or perhaps it's the enduring influence of Katie Holmes's cashmere bra seen 'round the internet – or both – but matching cardigan sets appear to be a trend that's here to stay. For those who might be feeling crafty at the moment, one TikTok user recently shared how she transformed a cardigan into a complete cropped set with just a few simple steps . . . and help from her grandmother.
Here's how the hack works: cut the cardigan across the midsection. Next, add more buttons to the upper half of the cardigan if you so please. Hem the raw edge on both the cardigan and the bottom half for a more polished look, then simply wear the bottom half as a bandeau crop top. Lastly, be sure to thank any grandparent, family member, or friend who may have assisted in the making of your cropped cardigan set.
See the fun clothing hack above, then check out these other trending TikTok style how-tos if you're feeling inspired.