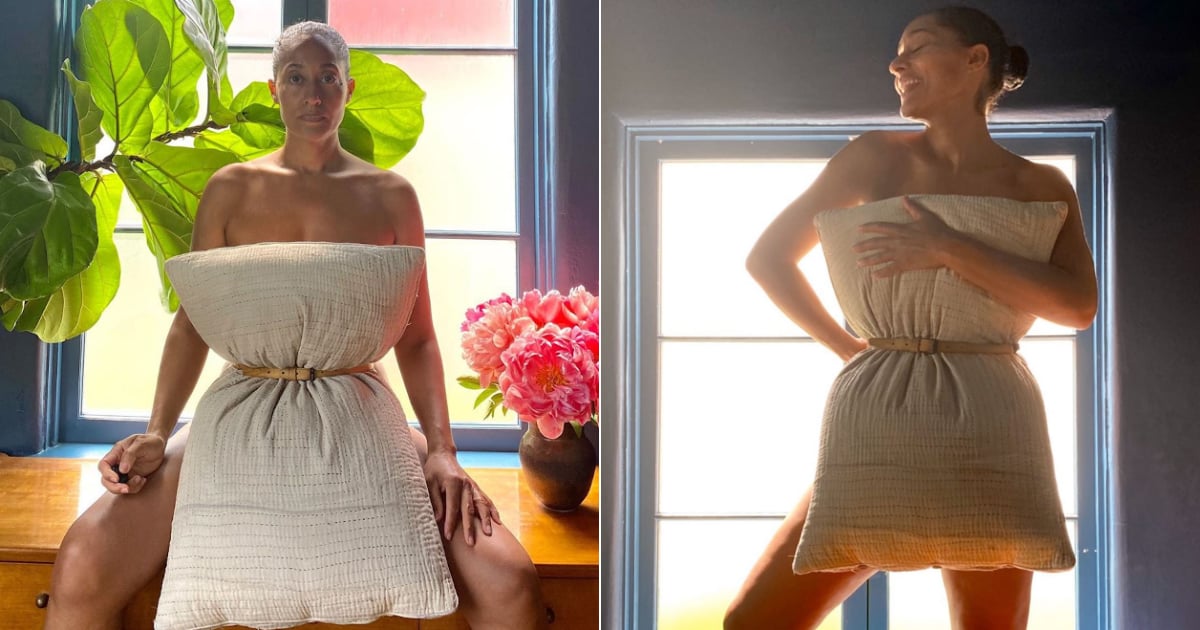 April 21, 2020 at 03:47PM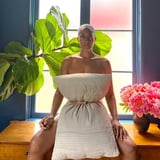 Tracee Ellis Ross just gave the #PillowChallenge a go on Instagram, following in Halle Berry's footsteps. I really was going to try the pillow challenge at some point during the lockdown, I swear. I even had the right pillowcase picked out, perfectly coordinated with my translucent white belt – the one with the oversize buckle. It is by no means as cool as the long yellow Off-White logo belt some women are using to secure their looks, but I was going to try my best.
But now that Tracee has completely dominated this quest in neutrals, artistically posed on the windowsill between her beautiful plants, I think I'll just give up. "Am I too late?" she asked her followers. No Tracee, of course you're not too late, because just like every other somewhat avant-garde trend, you wear this one with beauty, confidence, and grace – like it was made for you.
It's safe to say that if there's one fashion risk taker I miss following from red carpet to red carpet right now, it's Ms. Ross. Thank goodness she rose to the challenge – literally and figuratively, since she also posted a candid standing shot on her Instagram Stories – and provided me with all the at-home pillow style I need to get me through.