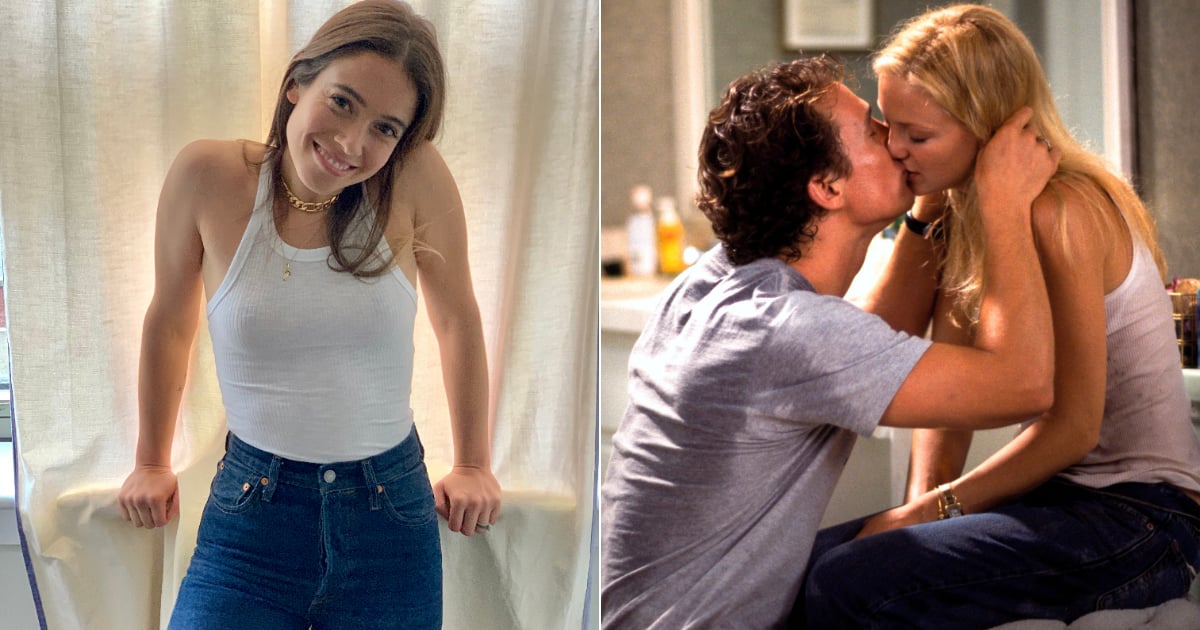 April 21, 2020 at 09:21PM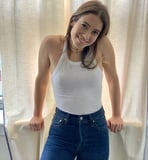 The moment I decided to fine tune my stay-home style, I realized what wardrobe essential I was missing: a white ribbed tank top. I immediately thought of Carrie Bradshaw typing away on her computer, writing her column in a thin tank and low-slung slip skirt. And how about Kate Hudson, making out with Matthew McConaughey in How to Lose a Guy in 10 Days? Andie rocked her tank with dark denim, which she wore undone on the front of Ben's motorcycle. No look that I can think of feels quite as sexy or as classic.
As far as tweaking my stay-home style goes, I wasn't considering slipping on pumps and a glamorous dress; I just wanted to feel a little more put together in my clothes because I thought it might inspire me to work better. Plus, I always feel good about dressing up for my partner, and with both of us working from home during the lockdown, there's no better time to feel romantic or try to spark joy if you can.
"Sometimes it can be nice to press pause on my daily routine and get lost in a rabbit hole, building up my mood board with famous fashion photos."
To be clear, I think everyone should wear whatever the heck they want to wear right now. Whether that's the same co-ord sweatsuit every damn day or the pajamas you spent the last two nights in is your own prerogative. Your own home is a no-judgment zone. This is just coming from me – a person who is by all means concerned for the future, safety, and health of our country due to the coronavirus pandemic – but also human. I'm a little bit bored, a little stir-crazy, and I don't mind getting lost in some dreamy photos or stills from iconic films every now and then.
So I combed through pages of memorable movie moments first. It wasn't just Carrie and Andie who carried themselves with confidence in this style tank during the early 2000s. It was Angelina Jolie as Lara Croft, Jessica Biel in The Texas Chainsaw Massacre, and, even though I was definitely focused on strong female leads for the sake of this search, who can forget Ryan Atwood's take on the style in The OC? (Sorry, I just couldn't help myself. I mean, his look is still referenced regularly.)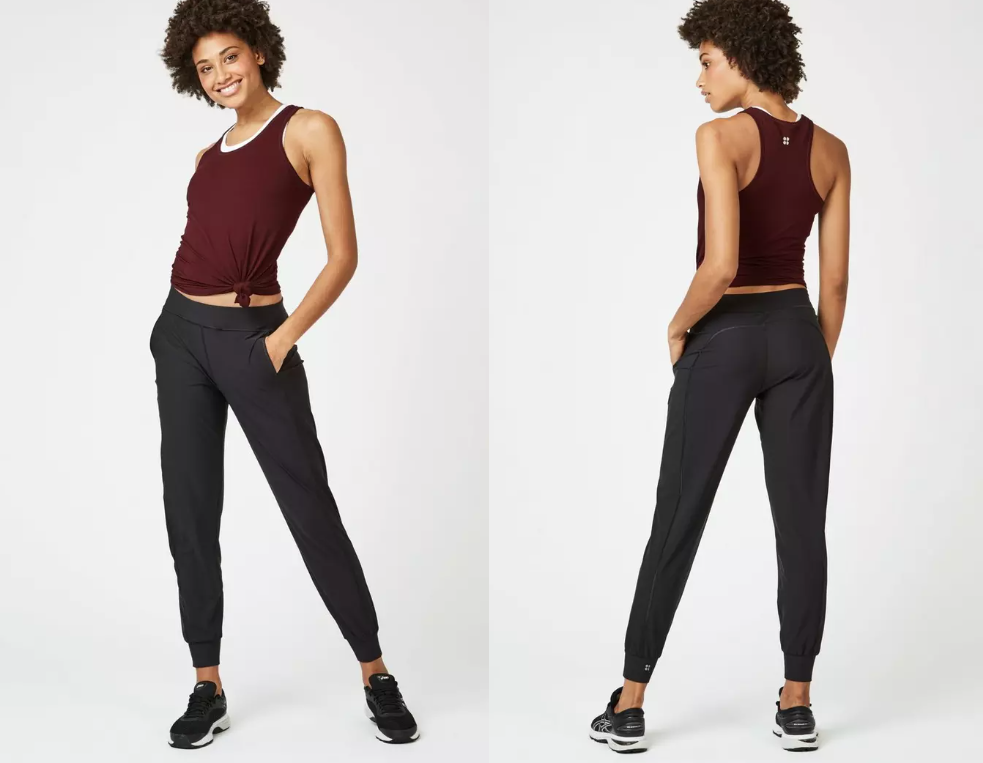 Fashion isn't just my job; it's also my hobby, so sometimes it can be nice to press pause on my daily routine and get lost down a rabbit hole, building up my mood board with famous fashion photos. So, I indulged. I picked out my own favorite top from Aerie – it's a racerback silhouette which speaks to my sportiness, on sale for just $12 – and determined that I felt sexiest when wearing it with my dark wash Levi's and some layered gold necklaces.

I love this Aerie tank in particular because it's ridiculously soft and flatters my body without feeling too restrictive. I tried it on with checked trousers, jeans, sweats, and my favorite cotton boy shorts. But I have a whole handful of picks I'd recommend if you're suddenly in the market for a ribbed tank after scrolling through the slideshow ahead. Go on and let yourself get lost for a second, then shop the inspired look for yourself.