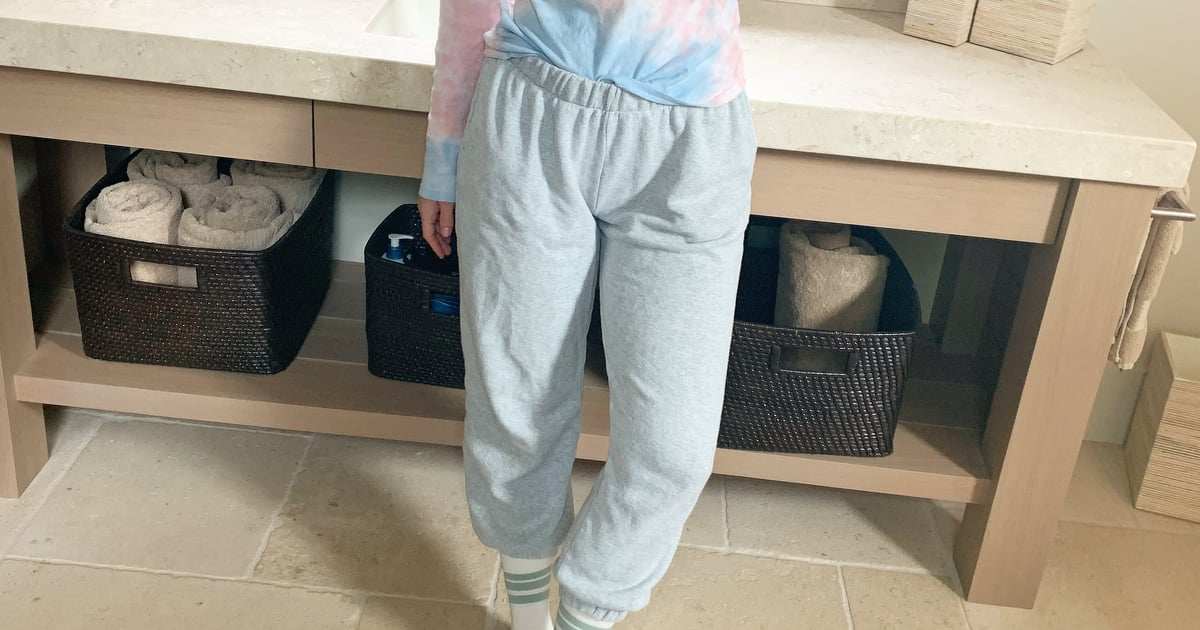 April 22, 2020 at 04:50PM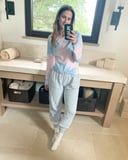 Even before the world was staying home, you could find me curled up in my apartment in some iteration of comfy loungewear on any given night and every weekend. Some of it cute, but most of it questionable – mismatched pajamas or ripped and pilled sweats and trackpants. Then, when I started working from home daily and wearing lounge clothes on repeat, it got to me. While there is nowhere to go and no one to dress for, pleasing myself became enough of a reason to find a great pair of sweats that could serve both fashion and function. Turns out, the right pair was an unlikely contender I had snagged on a whim while walking by the Brandy Melville store in my neighborhood a few months back.
Let me preface this by saying, I don't frequent Brandy Melville. It's not on my usual list of shopping destinations, and when I say a "whim," it is in the most literal sense of the word. I walked by on my way to pick up takeout, and there they were hanging in the window with a cropped top (that I did not purchase). Still, I stopped, admiring the vintage look and the perfect heather-gray color. It was enough to get me into the store and at the checkout counter all in under two minutes – and without actually trying them on. I threw them on at home, wore them with t-shirts and sneakers running errands, and added them to my rotation of couch-potato looks for the weekend. But I underestimated them.
Cut to the first week of social distancing, and they became my go-to "pants." Oh, f*ck it, Pants, with a capital "P." While the old me would have considered these sweats a far cry from real pants, I'm too aware of their many benefits to dismiss them as such now. Plus, my main requirement for "real" pants is that I would actively choose to wear them out of the house, and these, I would. They're comfortable and cozy but not too heavy, and they go with more than a sweatshirt and sneakers. I've worn them with cute cardigans and sandals and tie-dye tees and socks, and I'll wear them mixed up with varsity shirts and even the occasional button-down or blouse (because why not?!). I'll continue to wear them like that for the foreseeable future, and yes, even when we return to a more normal way of life and pull our jeans and trousers out of hiding. I'll wear them on repeat, comfortably and happily, so much, in fact, that they may just make my "real" pants obsolete.