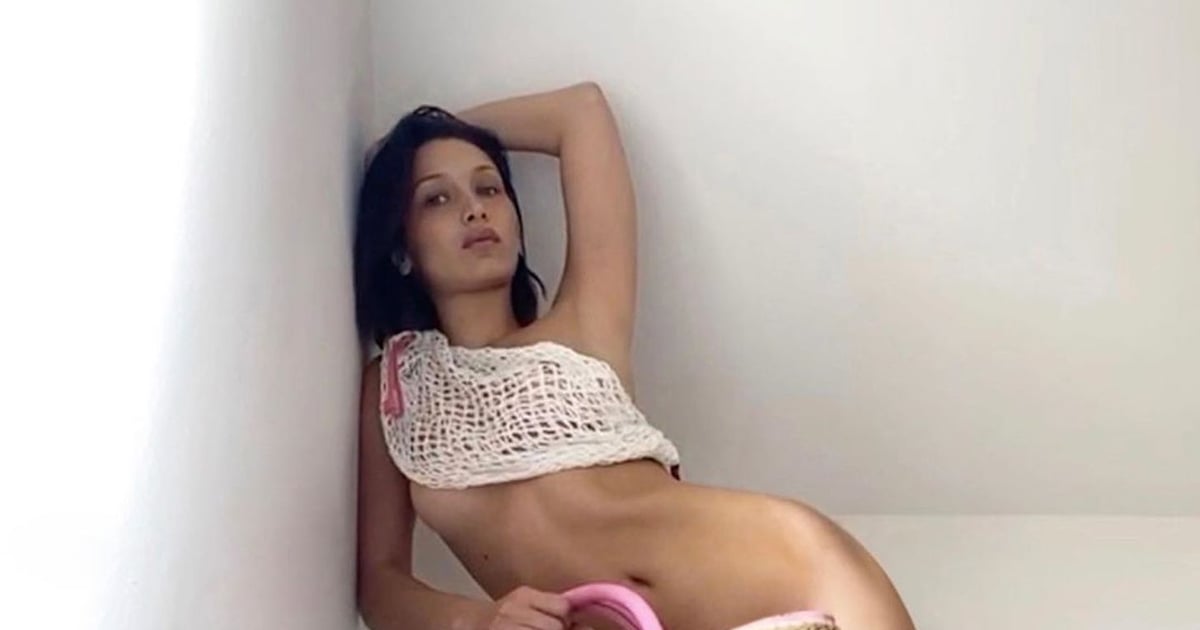 April 24, 2020 at 06:11PM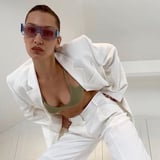 Sheltering in place hasn't stopped Bella Hadid and Jacquemus from creating an entire campaign. While many brands have had to hit pause on new collections because of the coronavirus crisis, Simon Porte Jacquemus found a creative way to create his Spring 2020 campaign. The French designer, known for starting the tiny bag trend, teamed up with Bella Hadid to shoot an entire collection of dreamy photos from home. The series features Bella posing in various pieces that was shot entirely through FaceTime. Yep, you read that right! While the designer acted as creative director of the shoot, photographer Pierre-Ange Carlotti took images of Bella while they were FaceTiming.
I have to say, even without the full production of a regular campaign, I was pretty impressed by how cool it came out. In fact, I felt like I related even more to the campaign because it took me back to the early 2000s when Apple's PhotoBooth reigned supreme. In the pictures, Bella posed in everything from a cheery yellow crop top with green trousers to a stark white suit paired with a green bra. She even posed nude with a Jacquemus bag acting as a strategic cover-up. Keep reading to see all of the gorgeous imagery.