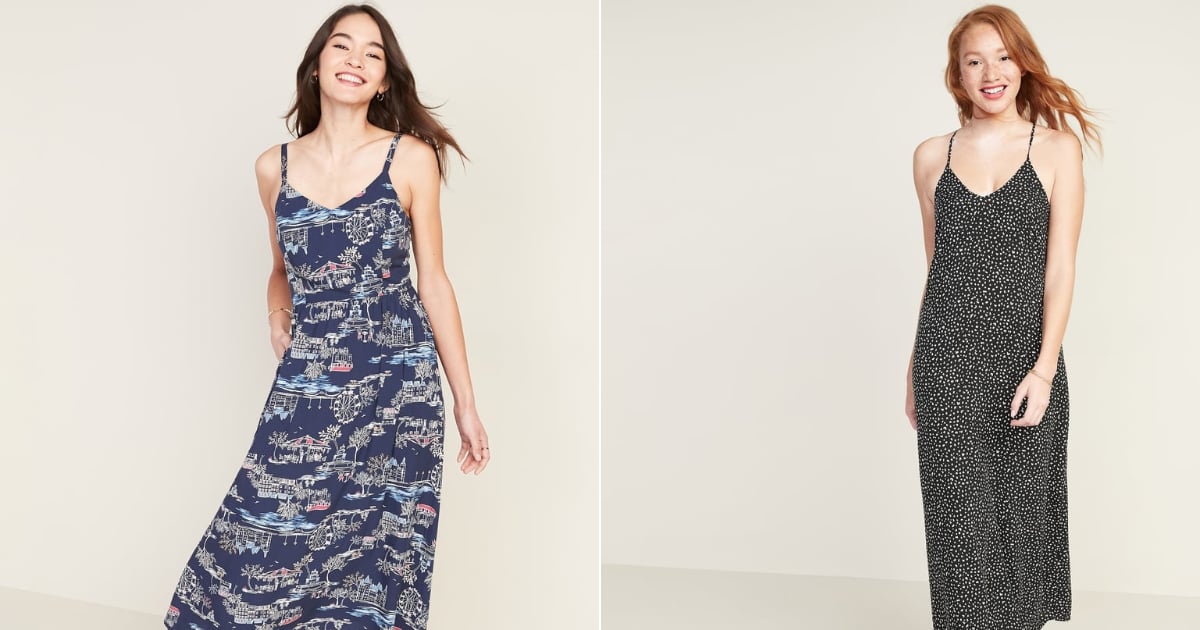 April 24, 2020 at 07:50PM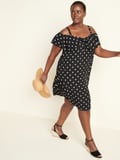 After reading about people opting to wear comfortable and stylish dresses while they work from home as a way to change up the routine of reaching for cute loungewear, I became intrigued. Would that feel weird or liberating? Wearing a dress while staying indoors may seem unnecessary, but it doesn't have to feel fussy or silly. If you find dresses that are just as comfortable as wearing matching sweats or soft t-shirts I'd argue that it's a much easier way to get dressed.
Old Navy has hundreds of stylish dresses right now – many of which are of the throw-on-and-go variety – so we went ahead and rounded up some easy pieces. Though I'll always be a loungewear girl at heart, I switched things up this week and wore as many dresses as I could. It's been easier than ever to get dressed in the morning and completely changing my mood! I caught a glimpse of myself in a mirror the other day and ended up putting on lipstick just for the heck of it. If you're shopping for a few new pieces, I've highlighted my favorites.