April 24, 2020 at 07:45PM
With stay at home restrictions in place for at least another month in Canada, we continue to adapt to our new 'normal' and the challenges and questions it brings with it. Since all non-essential businesses have been temporarily shuttered to help stem the spread of the pandemic, we've been forced to take many a beauty matter into our hands: from caring for and colouring our hair, to removing gel manicures and acing the application of press-on nails, taming our brows and having virtual beauty consultations to answer our seemingly endless array of questions. One of the most common questions we've been hearing from friends and colleagues is whether or not there's a need for wearing SPF now that we're at home most (/all) of the time. We all know SPF is a non-negotiable in a daily routine that involves being outdoors. But what happens when we're only moving from our bedrooms to our work spaces in a day? In short, you still need to wear your SPF like you would have before social distancing measures began, says Holly Thaggard, the founder of cult suncare brand Supergoop.
"UVA rays are present throughout the year at the same intensity, even when we experience cloudy, springtime weather, and the damage they cause is not always immediately visible," says Thaggard, adding that SPF application is particularly important for those "working near a window or somewhere in your [space] with natural light." She adds, "UVA ray damage accelerates most of the signs of aging like pigmentation, loss of elasticity, rough skin, and dryness. As always, we recommend applying your daily SPF wardrobe in the morning as part of your skincare routine."
And just like being outdoors, this isn't an 'apply it once and then you're covered forevermore' scenario – you need to actively reapply throughout the day. "We still recommend re-applying your SPF every two hours to ensure full protection," says Thaggard. "It's also important to consider the unexpected ways you may be exposing yourself to environmental damage as your routine has changed. For instance, if you've been taking your dog for a walk or enjoying solo runs outside in the afternoon at hours where you previously may not have been exposed to the sun, you'll want to think about how you can best adjust your routine application of SPF products to make sure you're protected."
It's not only the sun, or UVA rays, we need to be wary of right now, either. As we're spending so much more time in front of screens, our exposure to blue light has increased. Thaggard explains, "Recent research has found that the blue/violet portion of the visible light spectrum contains really high energy (referred to as HEV/HEVL or high energy visible light) that allows it to penetrate deep into skin, much deeper than UVA. HEVL is emitted by the sun, but also by most electronic devices with a screen, including the laptops, phones, and tablets that we increasingly rely on." Supergoop has a number of products in its line-up to help combat blue light damage, including its Unseen Sunscreen, Dailyscreen Moisturizer and Zincscreen lotion.
If you haven't been using an SPF in your daily routine as yet, now is definitely the time to introduce one. The key, says Thaggard, is finding the right one for you. "We strive to develop a range of products that feel good on the skin, work for all skin types and tones, and fit seamlessly into your existing skincare and makeup lineup. We recommend playing around with a few different formulas to find the right fit for your specific skin needs and daily routine."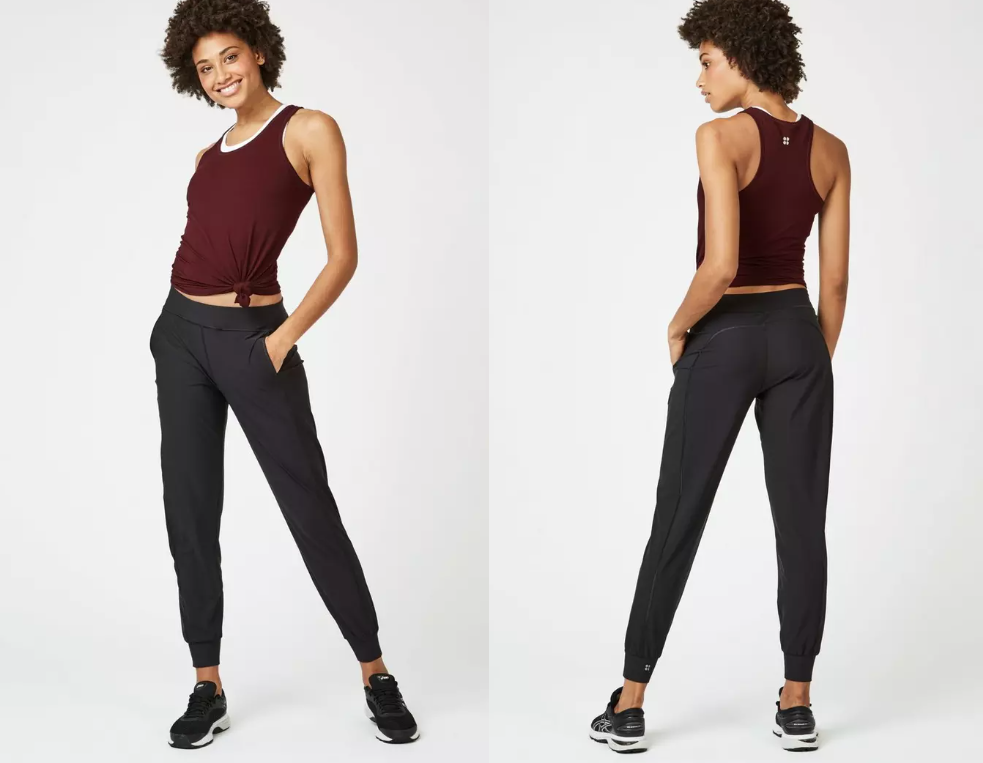 The post Should You Still Be Wearing SPF Now That You're at Home? appeared first on FASHION Magazine.
Continue Reading…
Author Maddison Glendinning | Fashion Magazine
Selected by CWC