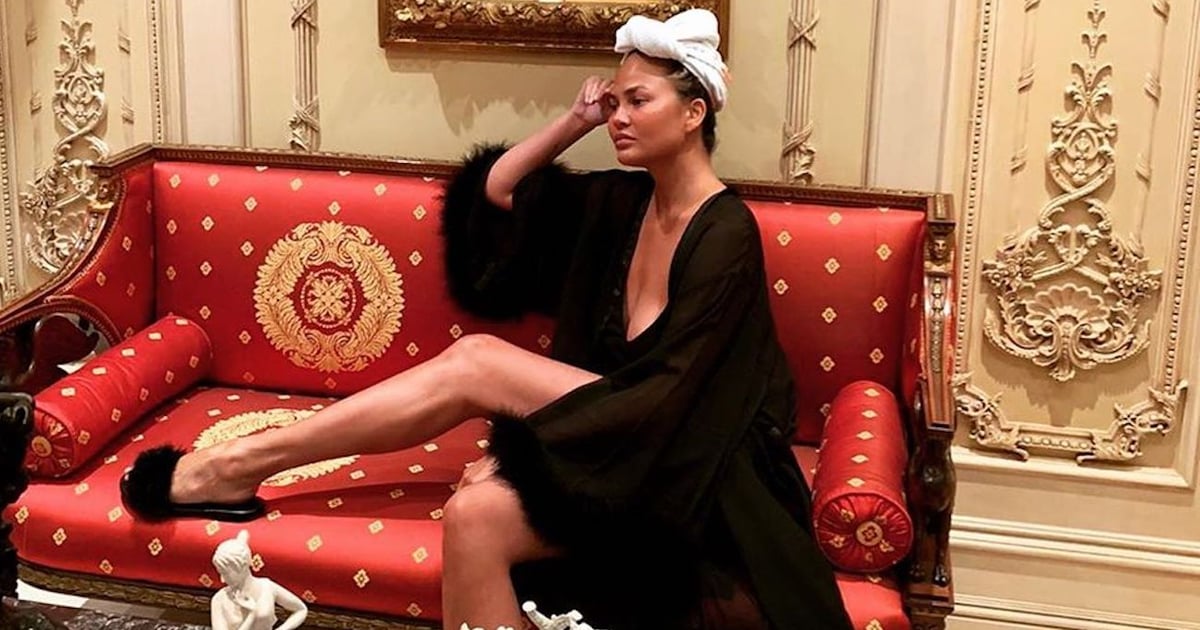 May 05, 2020 at 06:05PM
If you take a look at Chrissy Teigen's Instagram, one thing you'll notice – besides her amazing cooking skills, adorable children, and enviable relationship with John Legend, of course – is that she basically lives in silk robes. The model is constantly posting pictures and videos of herself at home wearing a collection of robes that not only look super comfortable, but extremely stylish. While I've been schlepping around at home wearing one cozy sweatsuit after another, Chrissy has me rethinking my entire WFH attire.
Turns out, Chrissy has two giant racks of robes in her bedroom, which she shoed off in a recent IGS, telling viewers: "These are what I live in. I love robes." She also revealed that one of her favorite robe brands is Bernadette. From a teal floral style that she wore while giving her mom a gel manicure to a light orange floral robe that has Luna's stamp of approval, Chrissy's robe collection is pretty impressive. Keep reading to see all of the times she proved that she is, in fact, the queen of #robelife.
Continue Reading…
Author Nikita Ramsinghani | Popsugar
Selected by CWC