June 15, 2020 at 07:33PM
Gal Gadot Workout Routine and Diet Plan | Train like a Wonder Woman: Gal Gadot is an actress, model, and producer who got renowned over the world when she played a character in many fast and furious movies. However, the highlight of her career would be when she finally got signed to play the role of Wonder Woman.
That movie changed Gal Gadot physically and mentally since she started the part, and her fitness level has gone up. Now the second part is about to come, so if you are also wondering, what is the Gal Gadot workout wonder woman 2. Also, the Gal Gadot diet plan then doesn't worry; I got you covered.
Gal Gadot Body Stats
| | |
| --- | --- |
| Height | 5 ft 10 inch |
| Weight | 58 kg |
| Age | 35 years |
| Breast | 32 inch |
| Wasit | 24 inch |
| Hips | 34 inch |
Gal Gadot Workout Routine | Train like a Wonder Woman
Gal Gadot is one of the fittest and healthiest actresses in Hollywood. She has always considered her fitness as one of the most critical priorities as, from a young age, Gal has known fame. At 18, Gal got crowned Miss Israel, and since then, she never really did look back, whether it's in her career or her fitness.
During the time of wonder woman, Gal Gadot trained like hell; her routine is the most intense routine I would say. The reason she has to work harder than any other superhero is that her character requires Gal to do most of her stunts by herself. That is fantastic as not every other superhero does that because their face is covered. No one will know if they are doing it or someone else, but with Gal, they will.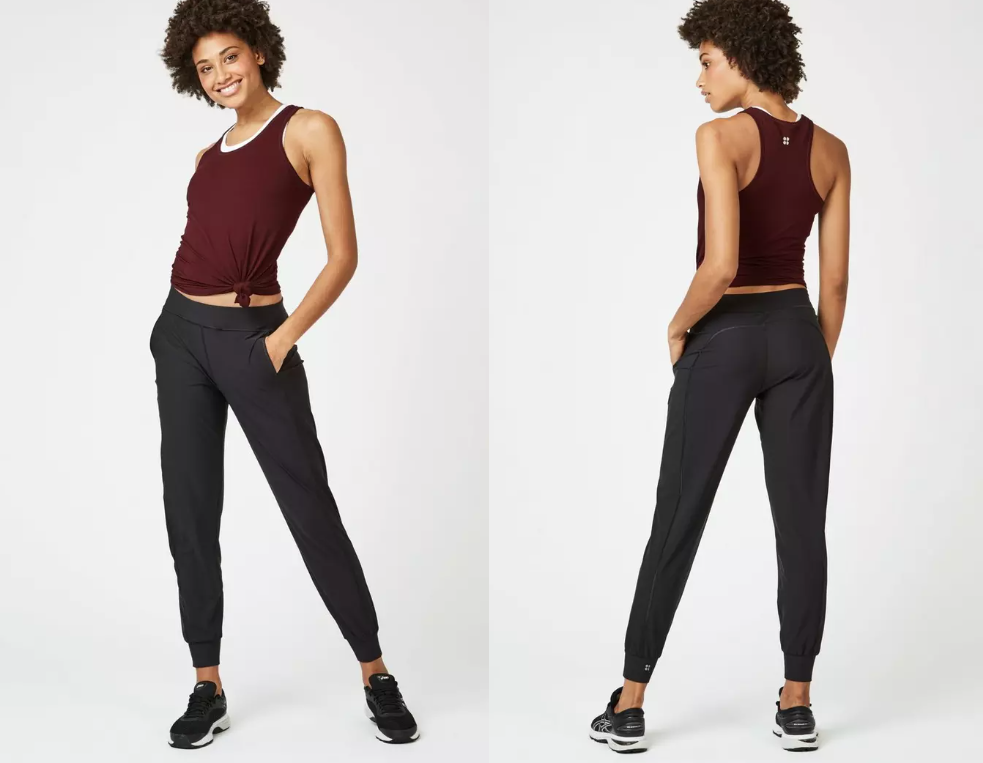 So during the first movie, her routine covered a lot of weight training, cardio, doing lots of bodyweight exercises, learning sword fighting, horse riding, and fighting. That took a lot of time during her daily routine; Gal was working out five to six days a week, and every day she was training for an hour to two hours by herself, and then there was another training session as well.
Now this time, it's almost the same routine; just there are a couple of changes. For Wonder Woman two, she still had to do a lot of fighting training, sword fighting, etc. She was also going to the gym, focusing on lighter weights, proper form, and a mixture of exercise that focuses on her full body, especially the upper body and the core.

Gal Gadot Workout Includes:-
Cardio
During the training time, she was doing a little bit of cardio, as her other workouts are super intense, and Gal doesn't need to do much cardio workout. So it was mostly for warming up and stretching, you can say that she must be running for about 15 minutes to 20 minutes max.
Gal also does bodyweight or full-body routine sometimes in which she does do water rowing, bear claws, burpees, box jumps, push-ups, pull-ups, etc.
Boxing
After the first Wonder Woman movie, she has taken fighting training in her daily routine. Gal Gadot usually trains for boxing at least two to three days a week, and more if she has the time. Boxing works excellently in making her body lean, fit, and also building up the stamina. Gal Gadot was doing this before Wonder Woman two.
So this also worked in her favor as she doesn't have to spend a lot of time to learn fighting skills. In that, she mostly does a lot of sparring with her trainer; you can check the videos of Gal Gadot training for boxing on her Instagram account.
Sword Fighting and Horse Riding
The best thing about Gal Gadot is that she is doing most of her stunts when she is on the set of Wonder Woman. She has faced a lot of injuries during the first movie because of those stunts, and in the second movie as well she had several back and spine injuries while performing her stunts.
That is why she trains and prepares herself for all those stunts; the training consists of hours of sword fighting, shield fighting, horse riding, etc. as the whole concept of Wonder Woman is that she is an Amazon Warrior that uses Swords, shields, and horse to fight others.
Gal Gadot Weight Training
For weight training, Gal Gadot mostly focuses on lifting lighter weights and performing more reps. The focus here is to build a muscular body that is not too bulky, which is why she does a lot of lightweight training. Gal Gadot also shared some of her favorite exercises that she does while working out. Gal usually loves dumbbell curls, barbell curls, core workout, bench press, squats, lunges, push-ups, pull-ups, etc.
Now I don't find an exact routine; maybe they will share it after the movie gets released just like they did in the first Wonder Woman. So I will provide one with the information I have to give you a great workout routine that will get you to your Gal Gadot body goals. So we will be training just four days of the weight training routine, it won't be easy to follow, but I'm sure you all can keep up with it.
Gal Gadot Core Workout
For core workout, you need to perform it every day for 15 to 20 minutes. You will be performing a circuit routine in this workout, and you will only rest after you complete the whole round.
Sets: 3
Rest time: one minute
20 reps of crunches
25 reps of tabletop crunch
50 reps of heel touch
50 reps of bicycle crunches
20 reps of leg raise
30 seconds of high plank
30 seconds of side planks
Day 1 Gal Gadot Workout
Sets: 3
Reps: 12 to 20
Rest time: 30 seconds
Dumbbell curls
Barbell curls
Cable curls
Overhead press
Tricep pushdowns
Cable kickbacks
Shoulder press
Lateral raise
Shrugs
Day 2 Gal Gadot Workout
Sets: 3
Reps: 12 to 20
Rest time: 30 seconds
Back Squats
Hack squats
Leg press
Leg extension
Leg curls
Stiff-leg dumbbell deadlift
Calf raises
Day 3 Gal Gadot Workout
Sets: 3
Reps: 12 to 20
Rest time: 30 seconds
Push-ups
Pull-ups
Bench press
Dumbbell press
Cable flyes
Lat pulldowns
One-arm dumbbell rows
Cable rows
Deadlift
Day 4 Gal Gadot Workout
Sets: 3
Reps: 12 to 20
Rest time: 30 seconds
Deep squats
Crusty lunges
Glutes thruster
Hip extension
Thigh abduction
Weighted bridge
Hyperextension
This is all about Gal Godot Workout Routine.
Also Read: Jordana Brewster Workout Routine and Diet Plan
Gal Gadot Diet Plan
Gal Godot diet plan is an immaculate diet plan when you are playing the role of a superhero you need to look like one, and for that, Gal had to eat like one. Her diet mostly contains greens and veggies she has told many times in her interview that she focuses on putting 30/40% of daily intake with vegetables and greens.
Other than that, she focuses on eating chicken, fish, healthy fats, nuts, etc. Gal Gadot's secret that she has shared over time is that she drinks a lot of water. Your body will be amazing; you will feel good and stay clean from the inside. Gal Gadot usually would eat a diet that contains four to five meals a day.
Also in her recent interview with Vogue, Gal stated that the first thing she does that when she wakes up in the morning is to drink a spoon of apple cider vinegar, and lots of water and then get a cup of coffee. That's her daily routine that she follows as soon as she wakes up. So her diet plan would look something like this;
Gal Godot Diet Includes:-
Gal Godot Breakfast Meal
Coffee
Oatmeal
Eggs
Toast
Fruits
Snacks
Fruits
Dry fruits
Veggies
Gal Godot Lunch Meal
Chicken or fish
Veggies
Salad
Gal Godot Dinner Meal
Chicken or fish
Veggies
Salad
This is all about Gal Godot Diet Plan.
Also Read: Margot Robbie Workout Routine and Diet Plan