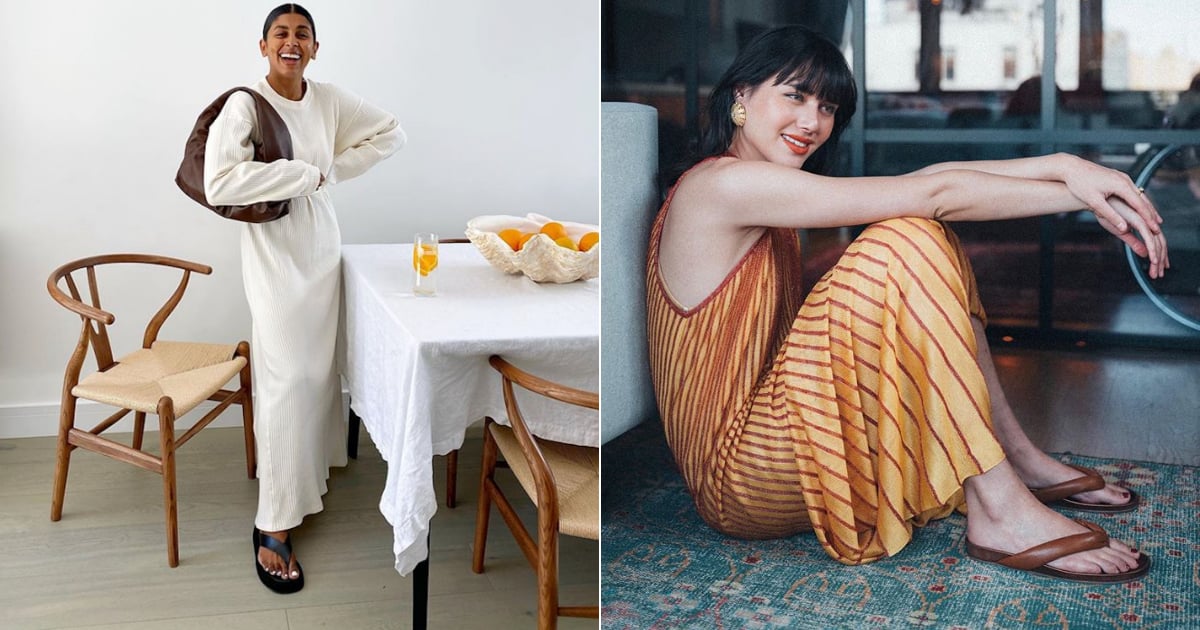 June 16, 2020 at 10:20PM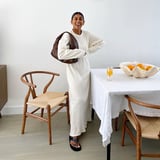 "What's easier than throwing on sweats and a tank top?" you probably think to yourself every morning when you're getting dressed to work from home. But personally, I think slipping into a knit dress, whether ribbed, marled, or with a touch of metallic threading, is even more effortless – and easily more thrilling. When I add on a few layered necklaces and a headband, I'm ready as ever for a Zoom call, and I also feel good.
The idea of a knit tank dress, or maybe one with sleeves if the AC is on, reminds me of a vacation – these can practically double as swim cover-ups, after all. But how will I complete the look if I need to run a quick errand or take a social-distancing walk around the block? Slides! Staying on brand with the whole "effortless" vibe, I like to keep it chic with a flat and let my toes breathe.
What's more, I've been seeing this specific outfit pop up everywhere, each time translated perfectly for the wearer and their personality. Some stick to neutrals, some opt for bursts of color (think: a tangerine dress and blue slides or an embellished shoe with a bold colored jacket that draws attention to your footwear). Scroll through for a full roundup of inspiration here, and shop my favorite pieces that will assist you in mastering this combination for the summer.
More Celeb News
Author Sarah Wasilak | Popsugar
Selected by CWC