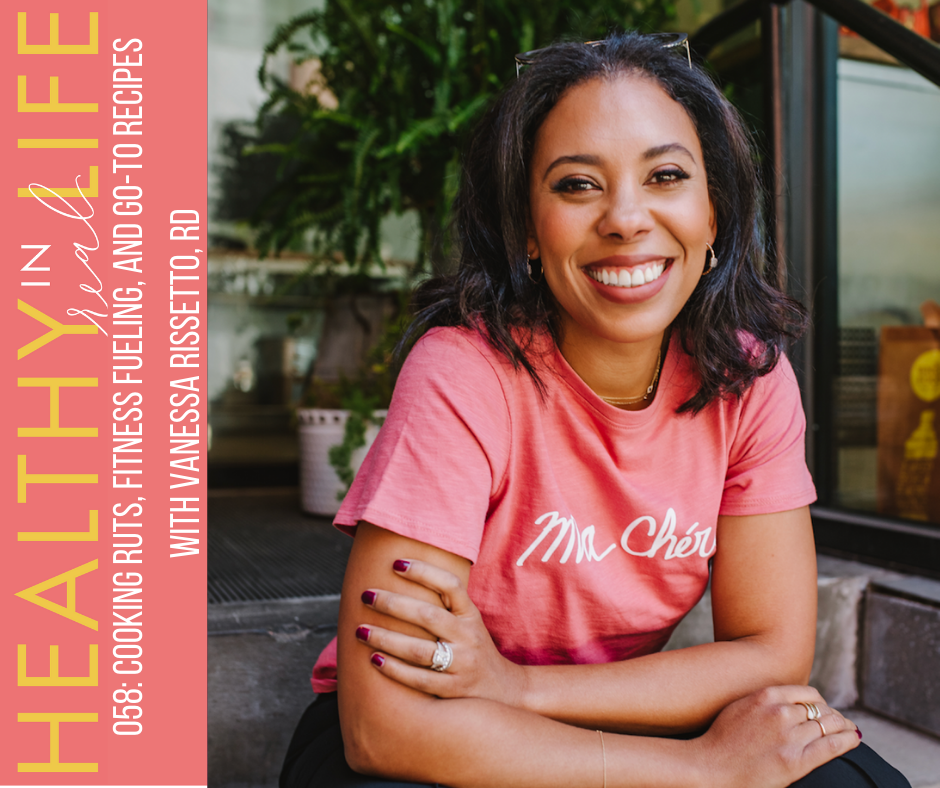 September 03, 2020 at 11:28AM
Hi friends! New podcast episode is up! I'm so excited to be chatting with Vanessa Rissetto, RD about nutrition and fitness fueling.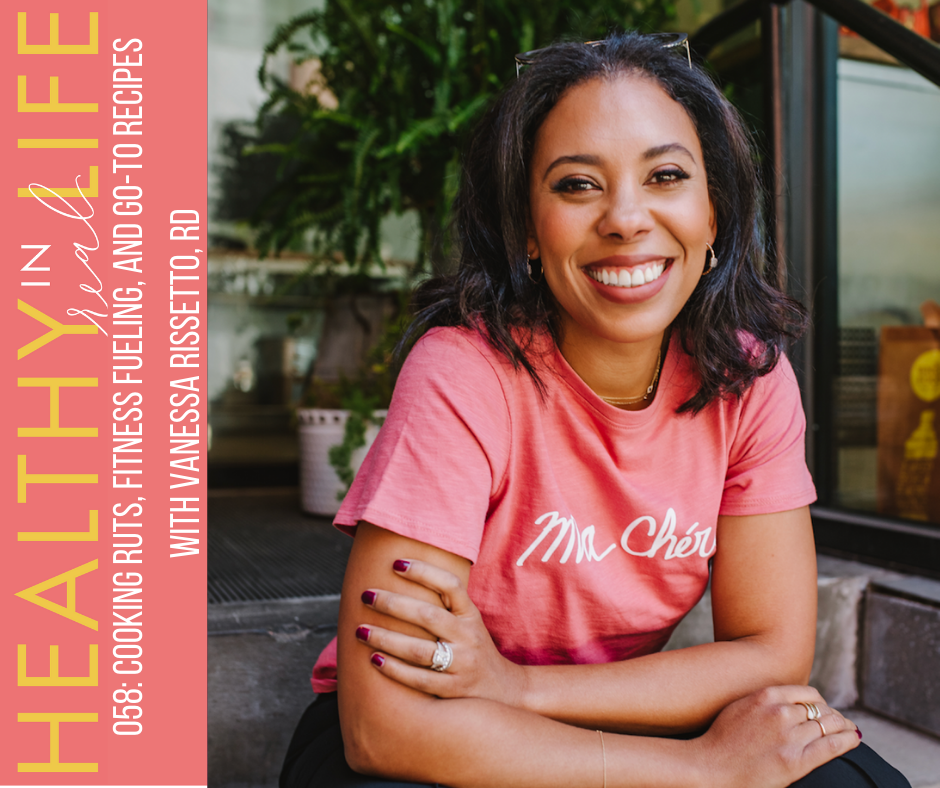 Here are some of the things we talk about:
What to do when you're bored with food and uninspired
Fitness fueling strategies
Her thoughts on the keto craze
Why you shouldn't be afraid of carbs
Easy go-to recipes
and so much more!
She drops so many awesome knowledge bombs and tips during this episode. I really enjoyed our conversation and hope you like this one, too!
Here's a bit about Vanessa and her background: 
Vanessa Risseto is Registered Dietitian with over nine years of experience in clinical and private practice, uniquely combined with a wealth of experience in Sales, Marketing and Media. She developed her professional skills developed New York University and Mount Sinai Hospital, specializing in bariatric surgery, parenteral and enteral nutrition, infectious diseases, and adult weight management levels I and II. She built the strategy to grow start-up nutrition consulting app (Rise) that was then sold to a major medical tech company (One Medical). She's been recognized by Essence Magazine as one of the "5 Black Female Nutritionists Who Will Change The Way You Think About Food." Vanessa graduated from Fordham University with a BA in History and New York University with a Master's in Marketing. She co-founded Culina Health with Tamar Samuels.
You can connect with Vanessa on her site and on Instagram.
Resources:
Check out Daily Harvest for quick and delicious meal options, especially when we're crazy busy. They're vegan, gluten-free, and so so good. I love the smoothies, scoops, bowls, and flatbreads! Use the code FITNESSISTA for $25 off your first box.
CBD has changed my life. It helps so much with my anxiety and sense of calmness. You can read more about my experience with CBD here and use the code FITNESSISTA here to get an extra 15% off your first order. (I love the mint flavored drops and bath bombs!)
Thank you so much for listening and for all of your support with the podcast! Please leave a rating or review if you enjoyed this episode. If you leave a rating, head to this page and you'll get a little "thank you" gift from me to you.
You can listen and subscribe to the podcast on iTunes, Stitcher, and Google Play.
xoxo
Gina
The post 058: Cooking ruts, fitness fueling, and go-to recipes with Vanessa Rissetto, RD appeared first on The Fitnessista.
Continue Reading…
Author Fitnessista | Fitnessista
Selected by CWC