How to eat clean and healthy on a budget
June 08, 2022 at 11:02AM
Hi friends! Hope you're having a lovely morning so far! In today's post, I wanted to chat a bit about how to eat clean and healthy on a budget and my tips for saving money on food!
I shared a post here on what it means to eat clean, and how this phrase is common (and this post is really titled like this for search purposes) but it isn't my favorite phrase. No food is "dirty" and I'm a huge believer that you should eat the things you enjoy that work in your budget and lifestyle. Eating clean emphasizes eating nutritious and minimally-processed foods (though many processed foods are actually healthy!), eating fresh fruits and veggies, unprocessed veggies, smart carbs, and whole grains.
Eating in this way can seem expensive, especially when you're buying organic options, but it's absolutely possible to eat clean and healthy foods without breaking the bank when you know how to shop smart and plan ahead.
How To Eat Clean And Healthy On A Budget
Avoid trendy health foods
Trendy healthy foods are usually = $$$. You don't have to include trendy superfoods (like spirulina, chlorella, goji berries, hemp seeds, chia seeds, and micro greens in your diet to have a nutritious and fufilling style of eating. While ya'll know I LOVE a trendy superfood now and again, the beauty truly is in the basics. Fruits, veggies, protein, starches from the earth, and healthy fats. When all our fails, check out the perimeter of the grocery store (this is where the fruits, veggies, meat, and eggs are typically found) and the freezer section for healthy staples.
Bring nutrient-dense snacks
If you know you're going to be out and about, a great way to save money is to bring your own snacks instead of buying something while you're out. Some of my favorite grab and go snacks: jerky and an apple, trail mix, yogurt (if you like dairy), a hard-boiled egg, tuna packs and veggie packs from Thrive Market. I'll also often bring a salad, a breakfast cookie, or a wrap with me when I'm out of the house working.
Meal planning
This is my favorite way to save money on food because we minimize waste and know exactly what we're going to eat each week. If you meal plan, it also helps you stick to your budget for the week since you're not buying food on the fly. My exact formula for meal planning and meal prep is here! I break down how I plan each night and organize our weeks.
Prepare meals with ingredients that you have
When I make our meal plan for each week, I also try to take into account foods we already have on hand and would like to use. I get almost all of our meat from Butcher Box, so I'll think of the meat and seafood we have here when choosing recipes for healthy meals.
Create a grocery list
Throughout the week, I have a list I'll add to as I realize we're out of certain items. This way I don't spend extra money buying something that we already have on hand. (We also know to double up on certain items, like almond milk, peanut butter, and maple syrup, when we run out.)
Buy in bulk
This is an excellent way to save some money if you have storage space. I'm a huge fan of Coscto and will get bulk items there, and also shop the bulk bins at Whole Foods when I only need a small amount of something.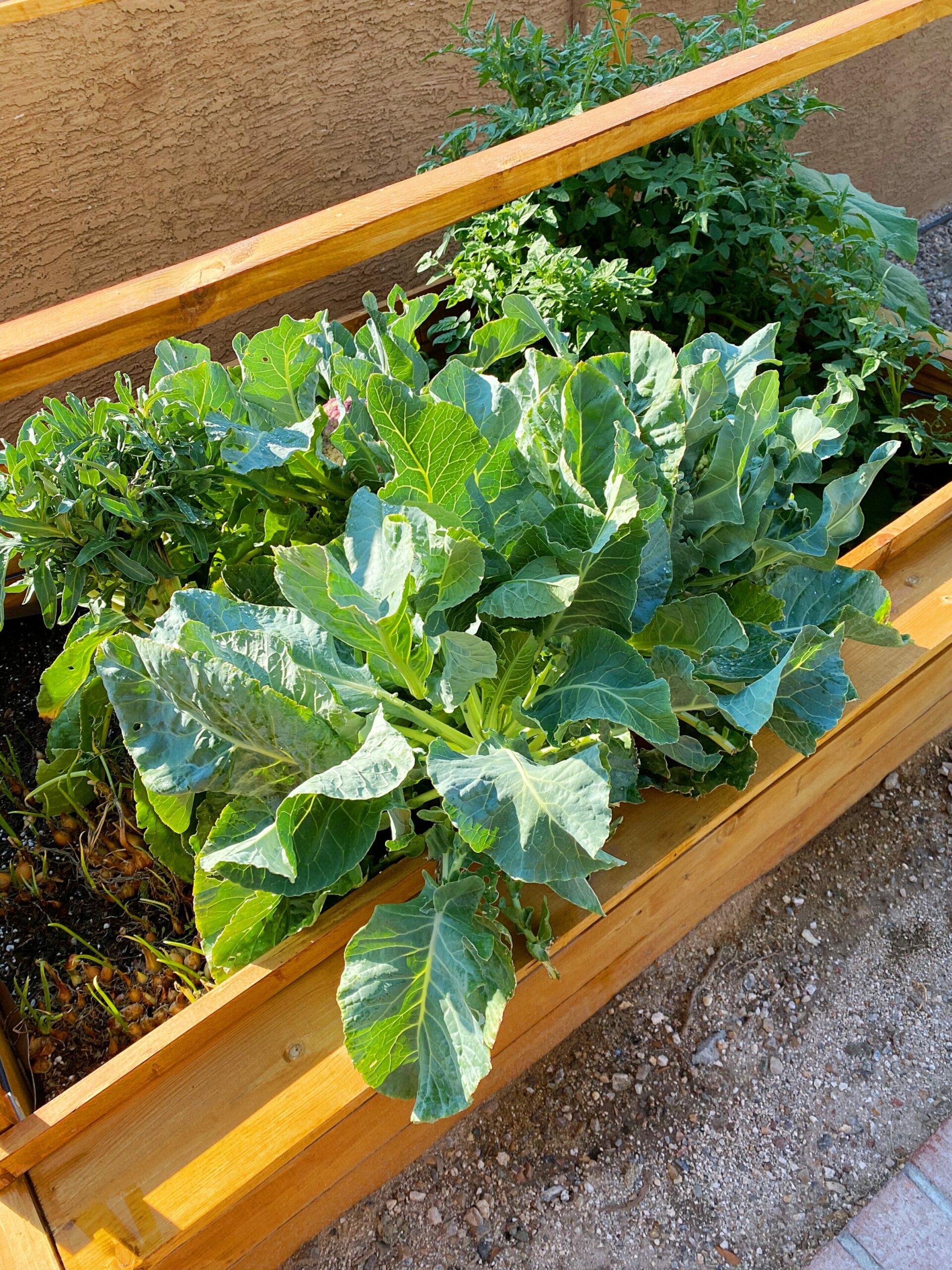 Grow your own produce
Growing our own produce is one of my favorite things! We currently have okra, tomatoes, carrots, chard, arugula, romaine, with melon, bell peppers, and zucchini on the way. I also saves us on guinea pig food since they LOVE eating many of the greens and veggies I plant. It's fun to rotate our garden with seasonal options and we spend a fraction of what we would at the store. Here's a DIY tutorial on our raised garden bed, and if planting your own produce is intimidating, start with herbs. A pack of seeds is SO cheap compared to buying fresh herbs each week at the store, and adds a blast of flavor to meals and salads.
Opt for generic brands
Generic brands are an efficient way to save money, and typically there's NO difference between the generic brand and another name brand for a similar product. I highly recommend checking out the Thrive Market brand (you can use my link for 40% off your first order) and also love the 365 brand from Whole Foods.
Take advantage of sale items
If you see something on sale that isn't part of your plan, you can often buy and save for later, or freeze for a later date.
Repurpose leftovers
Using leftovers can obviously minimize food waste, and you can also swap up the leftovers to make an entirely different meal. I like to cook larger batches or protein as a "blank slate" that I can easily season and add to multiple options. For example, roasted chicken breast could become a chicken stir fry with peanut sauce, buffalo chicken with sweet potatoes and veggies, Greek chicken bowls, or veggie and chicken soup. Cassey does an amazing job of this in her book Cook Once Dinner Fix which you can use to simplify meal planning and use protein in multiple ways throughout the week.
Go for frozen fruits and veggies
Frozen fruits and veggies are frozen at the height of freshness so they may be even more nutrient-dense than their room temperature counterparts. They're also extremely inexpensive, particularly for organic options. I love picking up frozen berries and cauliflower rice for smoothies, sweet potato fries (read the labels and look for just sweet potatoes, olive oil, and sea salt), vegetables for soups and stir fries, meat (we use Butcher Box for most of our meat, which arrives frozen), and seafood.
Choose plant-based protein sources
Having plant-based options for dinner can be a way to cut back on spending at least one night each week. One of my favorite plant-based protein sources is lentils! They made an awesome meat substitute in bolognese sauce, sloppy joe meat, and loooooove some dal mahkni. Tempeh and edamame are two more of my favorite inexpensive plant-based options. (Try this tempeh bacon salad!)
Make your own sauces and dressings
This can be a budget hack, especially for pasta sauce. A large jar of Rao's marinara sauce is $11 at Whole Foods, and I could make it at home for less than $4 with whole San Marzano tomatoes, an onion, spices, and basil. Vinaigrettes can be made at home almost for free, especially if you keep vinegar (I like balsamic or apple cider vinegar), garlic, olive oil, and spices on hand.
Buy seasonal produce
Produce price increases when it has to be shipped from far destinations out of season. A classic example is berries! Prices almost double during the winter, when they're out of season, and are super low during the summer. I like to check out farmers markets for produce, and grow as many things as we can at home.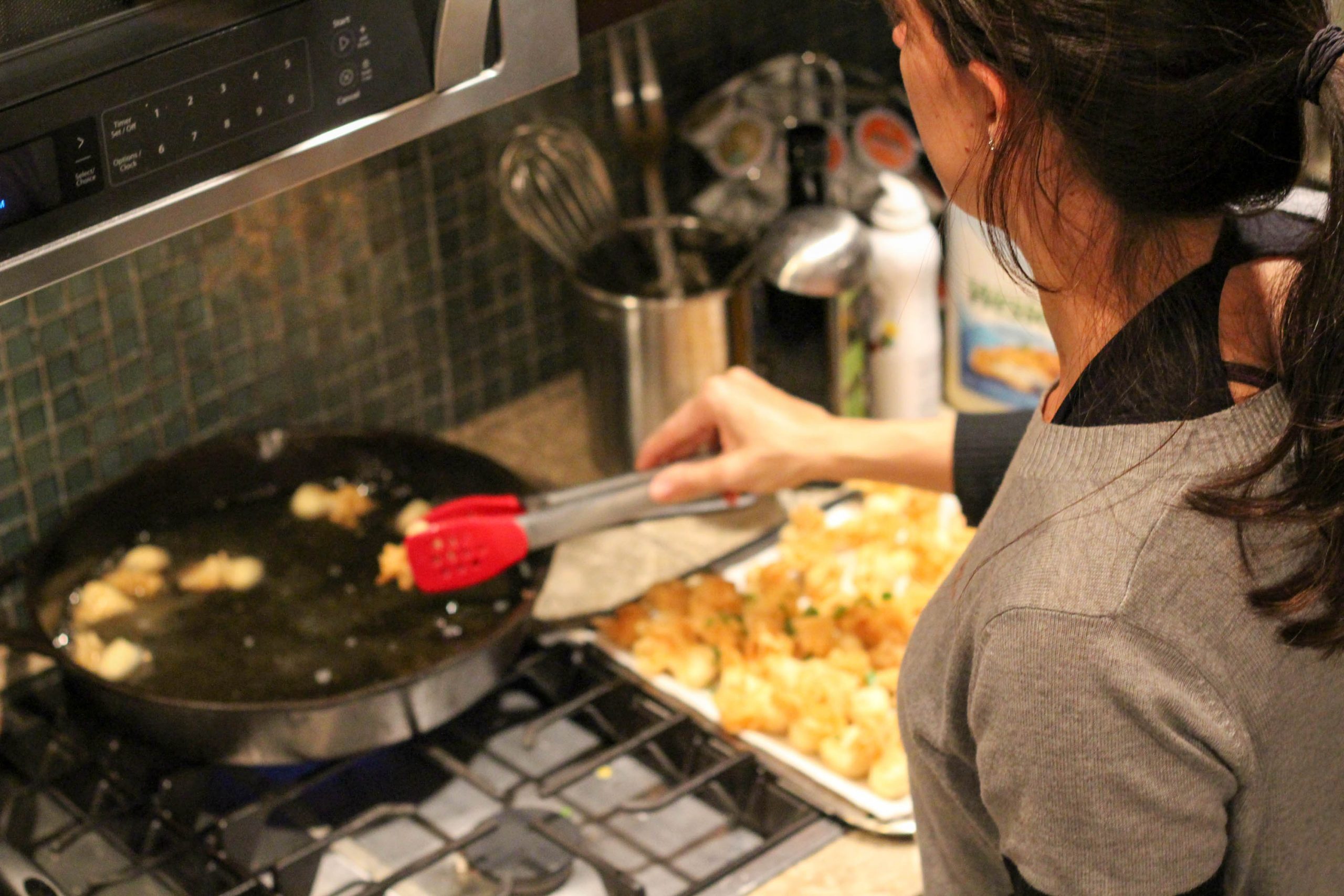 Cook at home
Don't get me wrong – I LOVE restaurant meals. It feels like a gift when you're used to cooking at home. But, if we don't want to see our food costs going wild, we plan our meals out and have 2-3 restaurant meals each week. It's what works for our family, and also I like cooking at home because I know what's going into our food and how it's prepared. Another benefit of cooking at home: you become a better cook! You can't get better if ya don't practice. 😉
Use coupons and discount codes wisely
This is particularly helpful if you shop online! No matter what I'm buying, I always do a quick google search for discount codes. You can also get on the email newsletter for your local grocery store to see what weekly specials they're offering.
So tell me friends: What are your tips for saving money at the grocery store? Any meal planning or meal prep hacks?
xo
Gina
The post How to eat clean and healthy on a budget appeared first on The Fitnessista.
Continue Reading…
Author Fitnessista | citywomen.co
Selected by CWC