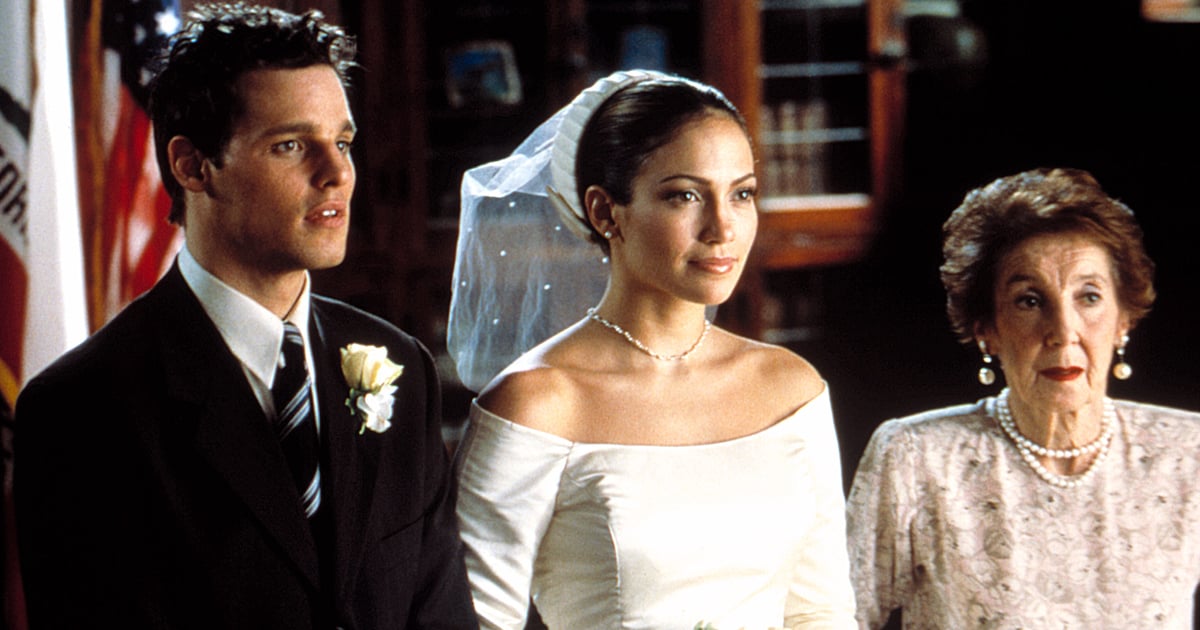 April 20, 2020 at 09:38PM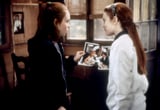 Now that I'm spending a lot of time at home, I figure I should start thinking about that wedding that I've got coming up in a year, for which I am the bride. Even though I have eccentric everyday style, my bridal taste is a lot more simple. I'm still not sure what my wedding dress will look like, but I figure why not take inspiration from one of the sources I'm quite familiar with these days: movies. I recently put together a list of casual brides IRL, (I'll always love that Emily Ratajkowski wore a marigold Zara suit to City Hall to tie the knot, for example), but some iconic moments in film do come straight to mind.
I can narrate almost every scene from 1998's The Parent Trap, including the one where Hallie (who is pretending to be Annie) asks her mother, Elizabeth James, about her wedding to Nick Parker after coming home from summer camp. "Actually, I didn't even wear a wedding dress," Elizabeth tells her as she recounts a very small snippet of the wedding we so gratifyingly get to see in the opening scene of the movie aboard the Queen Elizabeth II cruise ship. Elizabeth wore a classic white sheath with spaghetti straps and a slightly fuller skirt for the occasion, but really, it was something one might have packed for a black-tie dinner on a cruise ship in the early '90s. It wasn't extravagant, and I always loved how simply it was styled, as is evident by the photo Hallie and Annie each own halves of.
Even though I haven't picked out my own wedding dress yet, I'm not too worried when I know how much I love Elizabeth James's effortless outfit, along with the rest of the ensembles you'll see here. I'd be perfectly fine with wearing any of them down the aisle. From the canary yellow fit-and-flare Maria wears with a veil in West Side Story to Sandra Bullock's Jackie Kennedy-esque skirt suit in Two Weeks Notice, I think you'll fully enjoy looking back on some of these casual bridal moments with me.