April 22, 2020 at 04:30PM
With the coronavirus forcing us all to stay indoors to stay safe, our world has begun to exist entirely online. From virtual meetings to Zoom game nights to Instagram livestreams, we're relying on digital devices to connect with our friends and community. Organizations, too, are going virtual—London Fashion Week just announced a new digital platform to connect designers with media, buyers, consumers and more, and celebrities around the world are teaming up for virtual concerts and fundraising events. Earth Day is no different. The annual event for environmental awareness has taken its cause online, with countless events popping up around the globe to raise awareness about climate change and the planet's future. Read on for a roundup of some of these virtual events.
Virtual beach cleanup with Free Flow and BOLO
Free Flow Activewear, a new Canadian brand of athletic wear made from recycled ocean waste, had originally planned a special beach cleanup event for Earth Day. Due to the pandemic, they pivoted to an online event instead: today, Free Flow and BOLO, a Toronto-based fitness studio, are partnering up on a Virtual Beach Cleanup event live on BOLO's Instagram. For each one of BOLO's IG Live viewers participating in the four-hour event (filled with a range of workouts, movement and mindfulness activities), Free Flow will be picking up 1kg of trash off a beach worldwide.
Anthropocene screening with TIFF and Crave
In celebration of both National Canadian Film Day and Earth Day, TIFF and Crave are co-hosting a special event as part of their Stay At Home cinema series. At 7pm EDT, audiences can watch a live Q&A on TIFF's Instagram account (@tiff_net) between Jennifer Baichwal and Nicholas de Pencier, the filmmakers behind the 2018 documentary Anthropecene: The Human Epoch, and TIFF Artistic Director and Co-Head Cameron Bailey. Following their conversation, viewers can head to Crave to watch the documentary, which chronicles the damage done by humans to the planet over the last century.
Earth Day Live
We may be in the middle of a pandemic, but Earth Day still plans to celebrate its 50th anniversary by going digital. Tune in to EarthDay.org all day on April 22 for "messages, performances and calls to actions" from people like actor Zac Efron, model Arizona Muse and environmental activist Al Gore.
Earth Day Live 2020
For another livestream celebrating the 50th anniversary of Earth Day, check out this three-day virtual event (from April 22 to 24) bringing together activists, celebrities, musicians, and more in a "moment of community and hope for the future." Some of the activities on the lineup include cooking with Natalie Portman, a musical performance by Jason Mraz, gardening with Amber Valletta, a DJ set by Questlove, and a Q&A between Jane Fonda and climate justice activist Vanessa Nakate. See the full schedule of virtual events here.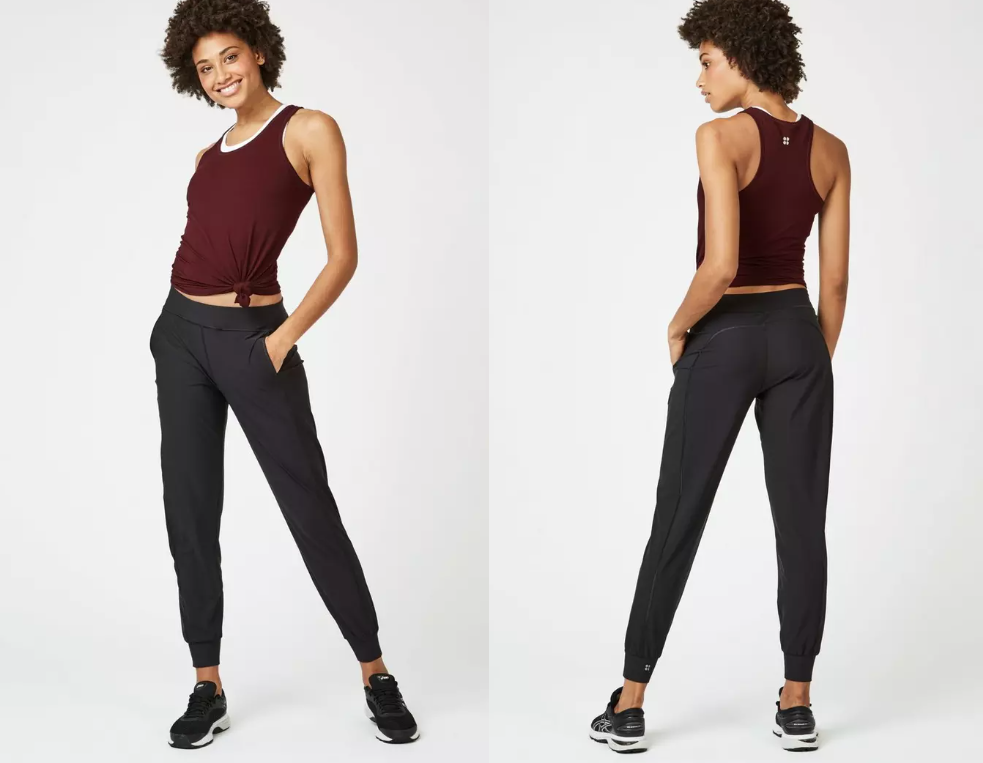 Virtual tours of Canada's national parks
Thanks to Google Street View, Canada's most remote parks are free to explore at leisure. This Earth Day, take a virtual tour of some of the most beautiful landscapes in the country, from Auyuittuq National Park on Baffin Island to Fortress of Louisbourg National Historic Site in Nova Scotia to Fundy National Park in New Brunswick.
National Geographic's Born Wild: The Next Generation premiere
Hosted by Good Morning America's Robin Roberts and premiering on Nat Geo and Nat Geo WILD today, Born Wild is a documentary special that "offers a revealing look at our planet's next generation of baby animals and their ecosystems." Featuring explorers and journalists from the world, the documentary also gets a special appearance from actor Chris Hemsworth, who "got to meet an adorable koala cub named Ember and follow her recovery journey" following the devastating bushfires in Australia.

Webinar launch of One Earth: People of Colour Protecting Our Planet
Organized by Vancouver bookstore Banyen Books & Sound, this Zoom webinar celebrates the launch of One Earth, a book honouring "black, indigenous and people of colour who live and work as environmental defenders." Author Anuradha Rao, a conservation biologist, will host the webinar highlighting the activists featured in the book, whose work ranges "from saving ancient trees on the West Coast of Canada, to protecting the Irrawaddy dolphins of India, to uncovering racial inequalities in the food system in the US." Sign up for the webinar, which runs from 6.30 to 7.45pm, here.
Polar Bears International
Polar Bears International has a series of virtual events lined up for today. The conservation organization, which recently teamed up with Canada Goose spokesperson Kate Upton, is kicking off the morning with "Live Cam: Breakfast with Polar Bears," a live feed of adorable cubs at Ouwehand Park in Rhenen, Netherlands, with their staff scientist, Dr. Thea Bechshoft, on hand to answer any questions in the accompanying chat window. PBI is following that up with two online panels with polar bear experts and scientists. Find the details here.
The post Celebrate Earth Day From Home With These Virtual Events appeared first on FASHION Magazine.
Author Pahull Bains | Fashion Magazine
Selected by CWC