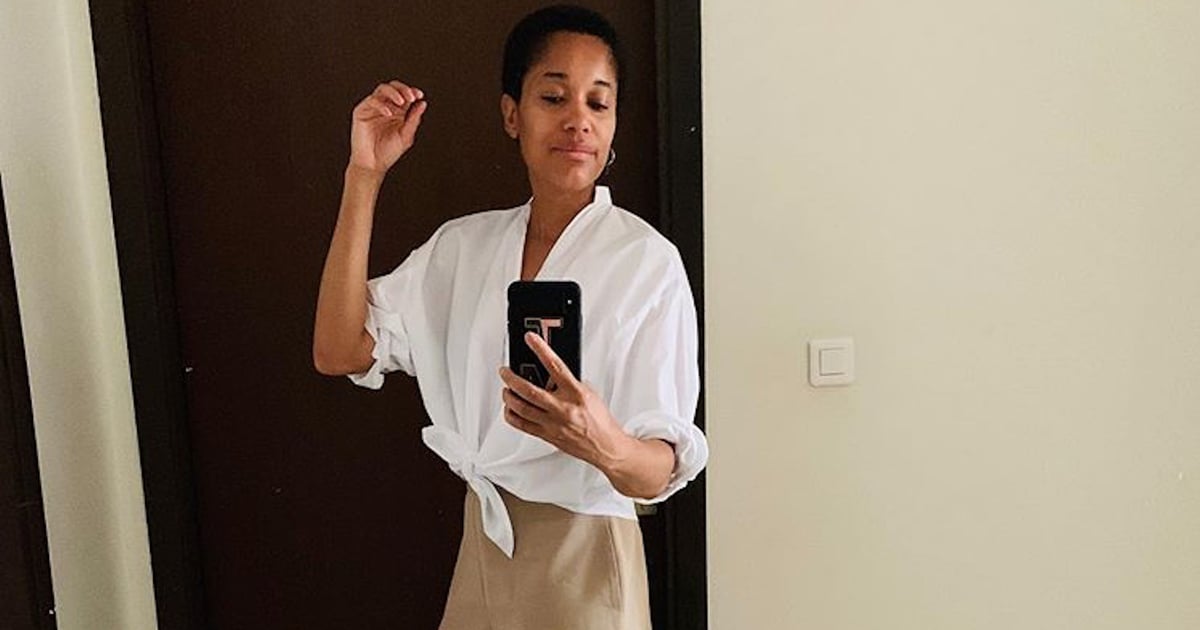 April 22, 2020 at 10:00PM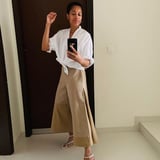 Mirror selfies are so important these days that I actually consider how the clothes I'm buying will look on my Instagram feed. Call me crazy, but some outfits, or pieces in particular, just warrant a certain pose – like that crouch-down-and-show-off-your-shoes move, for example. Come on, you've totally invested in a minidress or a blazer knowing what you'd wear it with and exactly how the combination would all photograph together.
We're big fans of the mirror selfie at POPSUGAR because it offers complete control over everything, from the caption and the pose to the lighting and the angle, although we definitely have recommendations for these crucial elements. While you 100 percent know what suits you best, there are tried-and-true tricks to the mirror-selfie magic that you should read up on before posting anything to your account, especially if you like to maintain a particular aesthetic.
We studied some of our favorite editors and influencers who have mastered the mirror selfie time and time again, and, ahead, we present you with the best advice for nailing your own solid look in the most flattering light. Scroll through to read up on our tips, then shop a few key items it wouldn't hurt to have on hand when you're in preparation mode.
– Additional reporting by Samantha Sutton