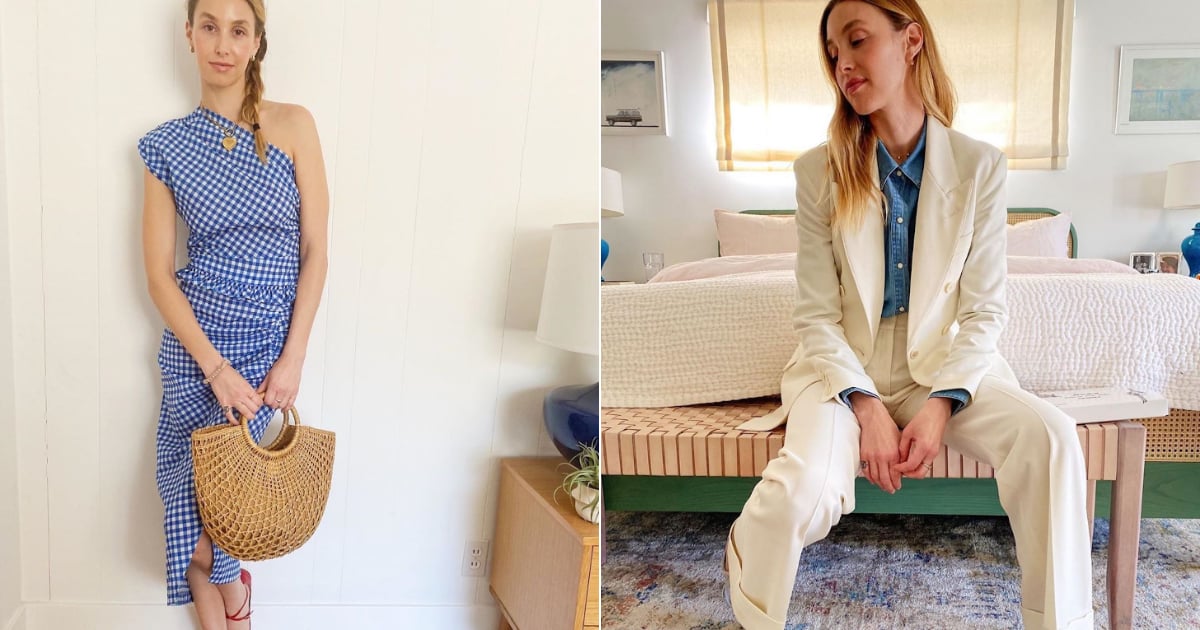 April 22, 2020 at 09:03PM
Whitney Port is one of the latest celebrities to create a fun fashion Instagram challenge while staying at home. While a lot of us have been lounging at home in sweats and watching movies, Whitney came up with an idea that got her creative juices flowing and made use out of her wardrobe. (Looks like she's not the only one who is sick of wearing sweats.) In the challenge, she teamed up with her stylists Kara and Brit Elkin to dress up as characters from classic movies. She asked fans to comment on who they think she is and reveals the correct answer in her IGS later in the day.
Another thing we love about the challenge? The outfits she wears will include small fashion brands that are struggling at the moment due to the coronavirus pandemic. Whitney started off the challenge easy by posting a picture of herself dressed up as Dorothy from The Wizard of Oz. She wore a blue gingham Smythe dress, a wicker basket bag by Storets, and red flats by AGL shoes. Read on to see all of the creative outfits she came up with and see if you can guess what movie character she dressed up as.