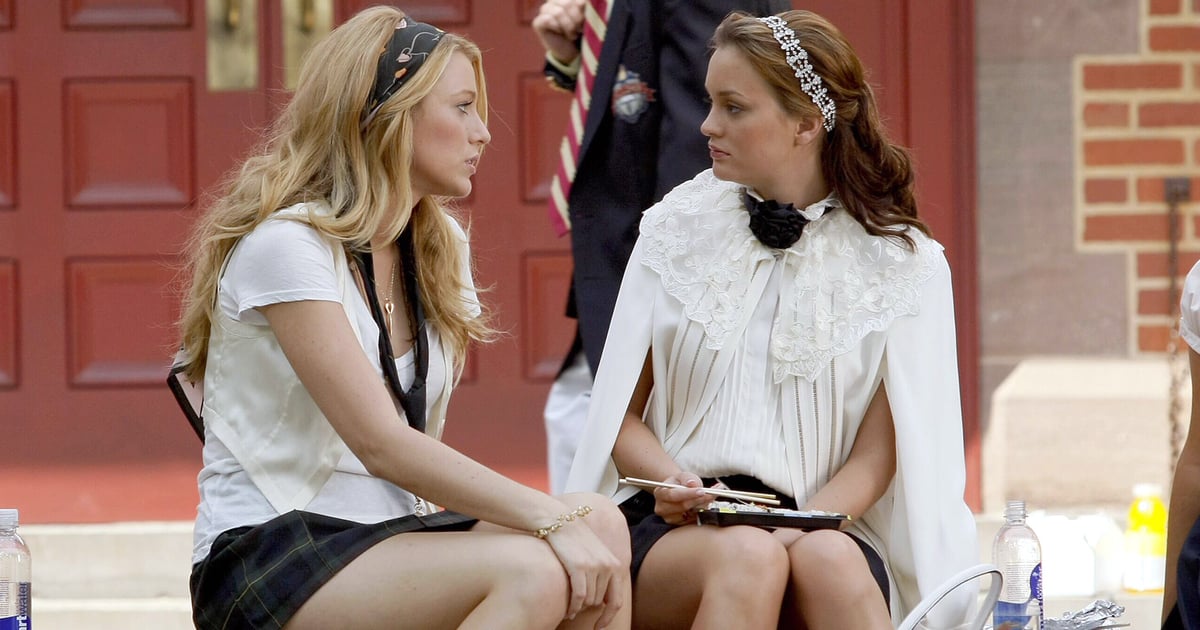 May 21, 2020 at 10:45PM
Name a more stylish TV duo than Gossip Girl's Blair Waldorf and Serena van der Woodsen; I'll wait. While some may say the women of Sex and the City are the most stylish BFFs to hit the airwaves, I have to strongly disagree and say it's Blair and Serena. Not only do the two of them wear a slew of fashion designers ranging from Chanel to YSL, but they also know how to accessorize the heck out of a school uniform, and that, my friends, takes talent.
While rewatching the show in preparation for the spinoff airing on HBO Max, I noticed that there are plenty of moments where Leighton Meester and Blake Lively's characters are spotted on the Upper East Side wearing coordinated looks. The scene where they run around New York City dressed up in matching backless dresses designed by Blair's mother is one that will forever be cemented in my memory. (I know I'm not the only one who tried to replicate those photos with my best friend in high school!) From matching plaid skirts and tights to breezy, coordinated summer outfits, I'm counting down all of the times this duo prove they are the most stylish best friends on TV. Read on to see my favorite outfits.
Continue Reading…
Author Nikita Ramsinghani | Popsugar
Selected by CWC