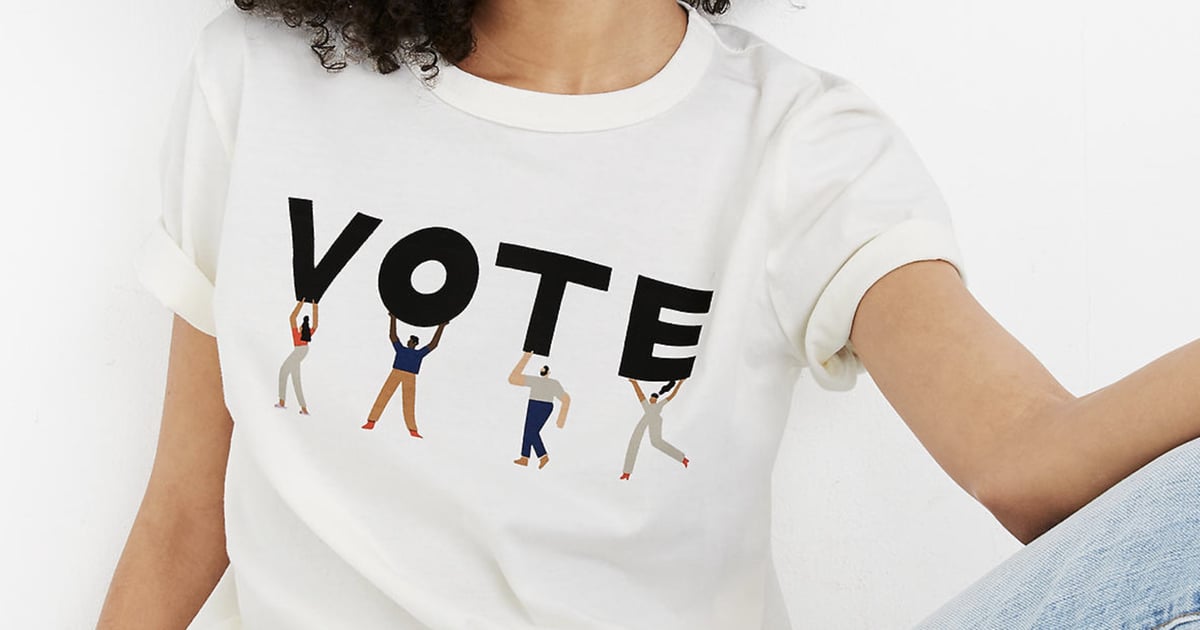 June 17, 2020 at 08:20PM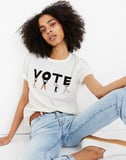 If you've ever doubted the power of your vote before, look around. The results of elections from local and state levels to the senate and the presidency have never been more apparent, and it's obvious we need change. So voting is pretty f*cking important and we're getting fired up for the 2020 election.
Enthusiasm from the fashion world is coming in the form of a range of cool tees and designer merch, all branded with the important reminder to V-O-T-E. Maybe you're all about the sweet look of a handmade Lingua Franca sweater that comes embroidered with the ever-relevant, "nevertheless, she voted", or you're eying the urgent call to action on Michael Stars's tee: "Use Your Voice and Vote." In any case, this is a fashion statement we can all get behind – and more importantly, not just wear, but take to heart.
Know your rights, register, and get ready to vote in your primary (if you haven't already) and the general election in November – because there's too much at stake not to.
More Celeb News
Author Hannah Weil McKinley | Popsugar
Selected by CWC