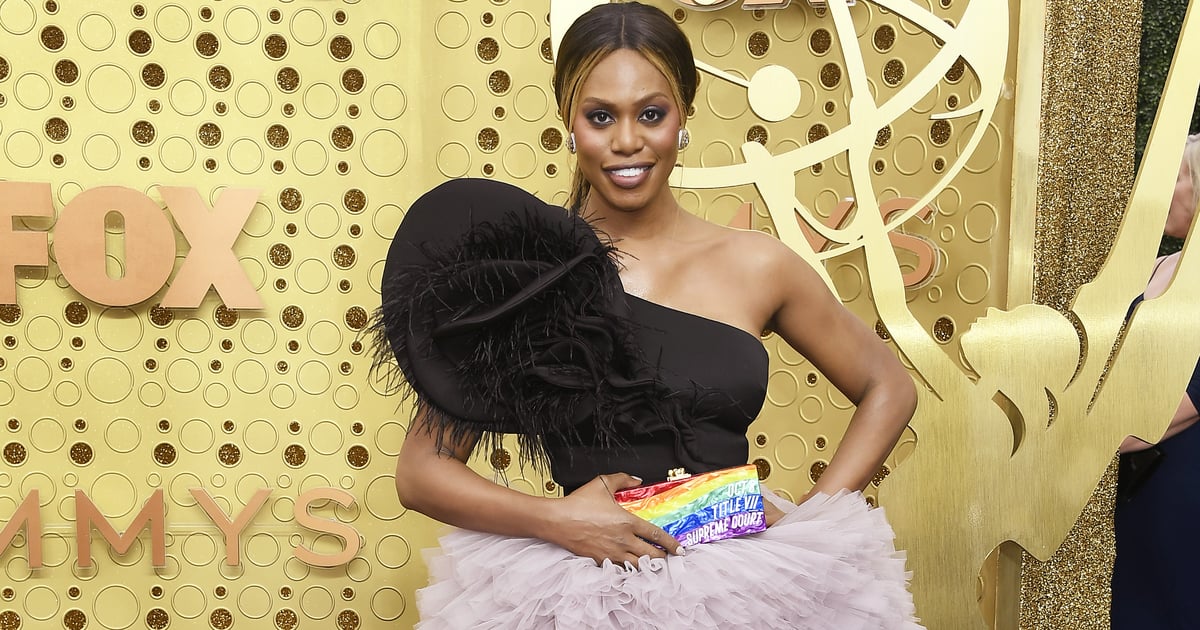 June 22, 2020 at 04:46PM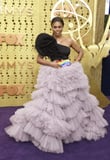 Laverne Cox is auctioning off her custom Edie Parker clutch from the 2019 Emmys to support the LGBTQ+ community. The actress showed up to the award show with ACLU lawyer Chase Strangio carrying this incredible rainbow Edie Parker clutch. Laverne styled the clutch with a Monsoori dress and Lorraine Schwartz jewels. The statement-making accessory had the date Oct. 8 written on it, which was when the US Supreme Court was set to hear whether Title VII of the Civil Rights Act of 1964 (which prohibits sex discrimination in the work place) applies to LGBTQ+ discrimination. On June 15, 2020, the Supreme Court ruled that the act protects gay and transgender workers from workplace discrimination.
If you're hoping to get your hands on this one-of-a-kind clutch, the two-week auction is now open on Charitybuzz, an online bidding site that raises funds for nonprofits. One hundred percent of the proceeds from the auction will be going to the Anti-Violence Project, an organization that helps keep the LGBTQ+ community safe from intimate partner violence, sexual violence, and police violence. The starting bid for Laverne's rainbow clutch is $0, but it's expected to go into the thousands. Keep reading to take a closer look at the clutch.
Related: Gwyneth Paltrow Is Auctioning Off Her Iconic 2000 Oscars Dress to Raise Funds For COVID-19
More Celeb News
Author Nikita Charuza | Popsugar
Selected by CWC