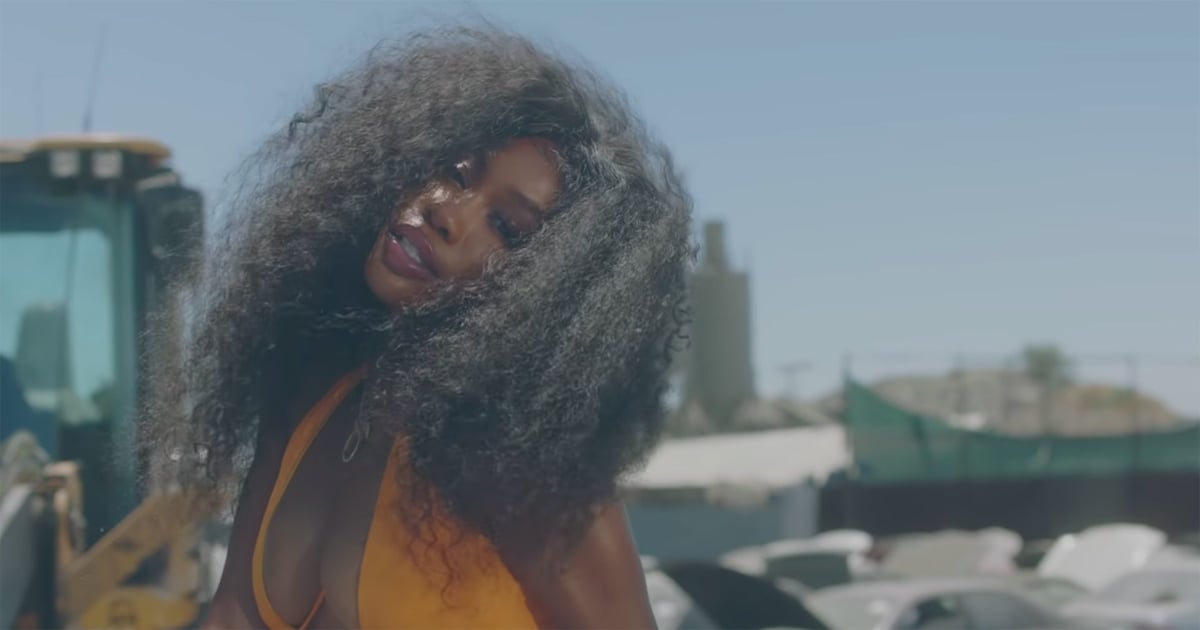 September 04, 2020 at 08:04PM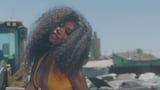 SZA is in a league of her own. The genre-defying artist with a unique singing style recently returned with her first single in three years, "Hit Different," and a truly stunning self-directed music video filled with all sorts of shareable (even museum-worthy) shots. To no surprise, the outfits are on point.
The music video looks, styled by Dianne Garcia, are mostly monochromatic and appear to correspond to the colors of Earth's elements. There are several fiery orange outfits, including a curve-hugging underwire bikini and various sporty separates worn in a dance number. SZA also wears an all-blue oversize outfit surrounded by cars in another eye-catching vignette, then a trendy tie-dye T-shirt with neutral joggers in shots filmed on bales of hay. The standout look, however, happens at the end, with SZA wearing a marbled bikini resembling wood and beaded braids.
What's great about the styling is that, despite being for a music video, it still feels authentic and true to SZA's personal style, which often vacillates between sexy, skin-baring numbers and lived-in, oversize silhouettes. Please do your eyes a favor and watch the "Hit Different" music video ahead, then take a closer at its many outfits.
More Celeb News
Author Kelsey Garcia | Popsugar
Selected by CWC