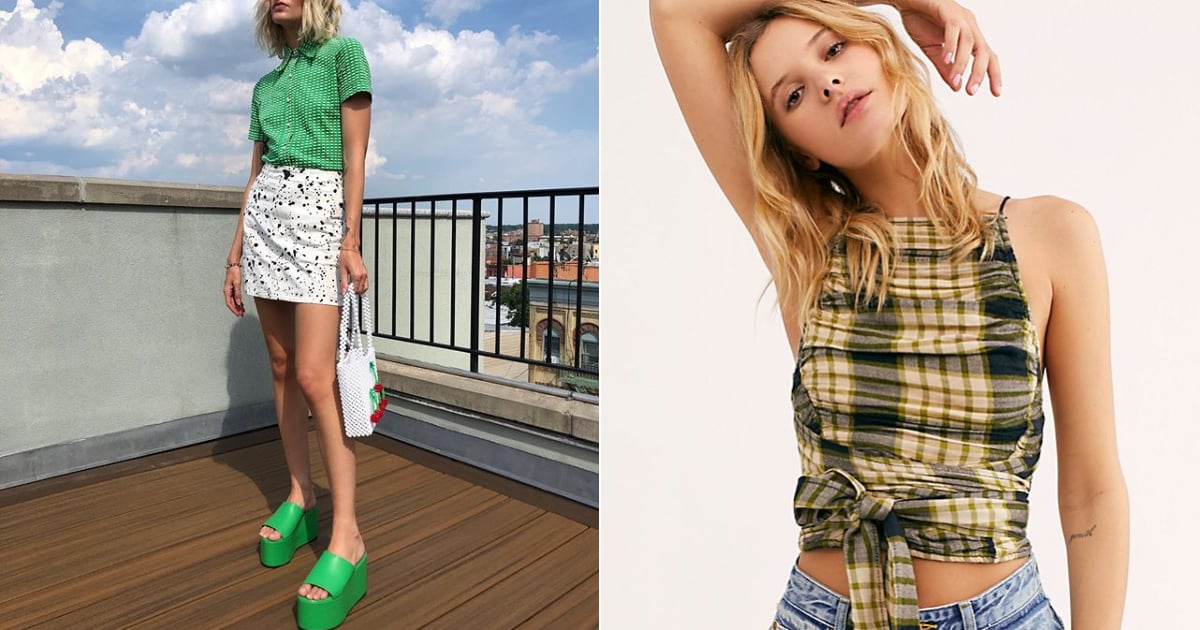 April 20, 2020 at 05:11PM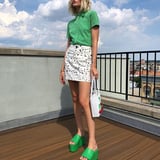 From baggy jeans to tube tops and chunky sandals, we can't get enough '90s fashion as of late. These throwback trends are nostalgic yet they feel decidedly fresh for 2020, including tops, dresses, sandals, sneakers, hats, and scrunchies. Even better is that there's a '90s item for a range of aesthetics, whether your taste skews minimalist, eclectic, or sporty, and a lot of them look great in combination. Need further proof? OK!
For a laid-back summer look, how chill does a simple tube top look with a baggy pair of jeans? For a minimalist outfit with feminine flair, you can't go wrong with a slip dress and strappy sandals – bonus points if you add a scrunchie into the mix. If you're here for a chic reveal of skin, we love the look of a crop top and denim midi skirt with a pair of platforms. If you want to take things a step further, finish the look with a bucket hat! Even better if it's printed or a crochet style. For a preppy and polished outfit, take a page out of Cher Horowitz's book and team a plaid miniskirt with chunky sandals and a cropped cardigan. If you're thinking that sounds too '90s, we have two words for you: as if!
Now that we've dutifully made our point that '90s trends are where it's at, keep scrolling for a breakdown of the 16 wardrobe staples we swear by from the decade. Plus, shop our edit! Everything is $215 or less, and most pieces come in under $100.