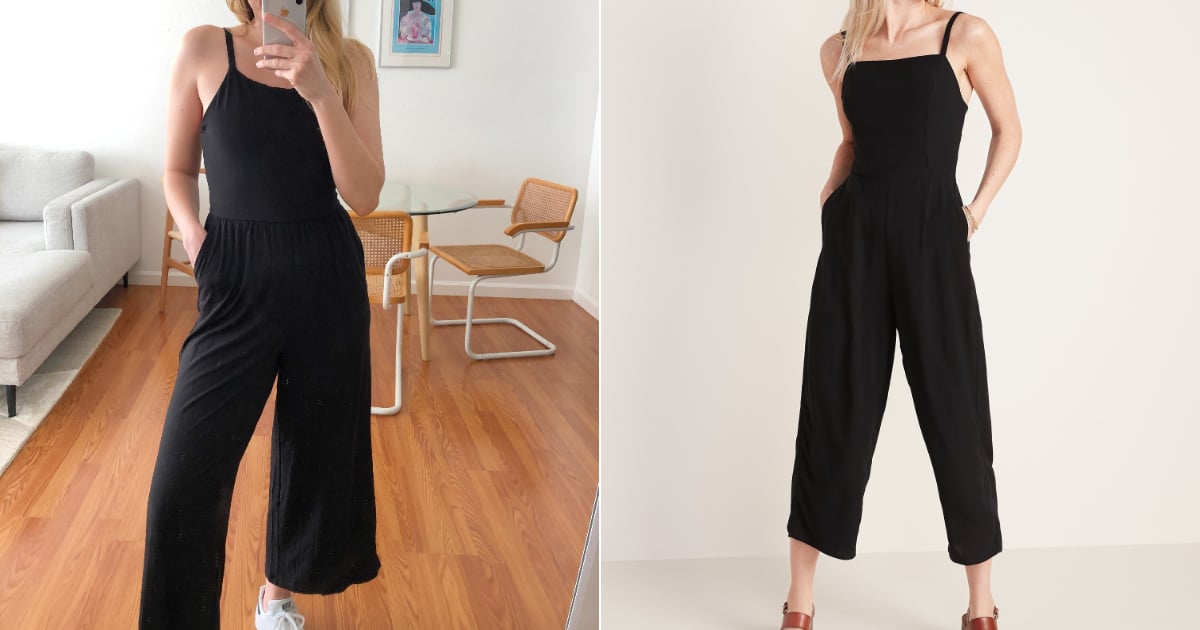 April 23, 2020 at 08:50PM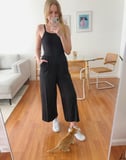 Since I've been spending all my time at home, I had been taking full advantage of wearing sweats and giving my face a break from from makeup. Now that I'm a little over a month into being here, and honestly, I could use a pick-me-up. I upped my game to matching sweatsuits, which seemed more formal and using tinted moisturize, it felt great. But I decided I was ready to take it one level further and treat myself to a piece of clothing that is also acceptable to wear when this is all over, too. The Old Nacy Square-Neck Cami Jumpsuit ($19, originally $39) was the versatile piece I was looking for.
The jumpsuit ticks all my boxes: it has pockets, it's comfy, I can wear it around the house, and outside with sneakers, sandals, you name it. Ringing in at just $20 makes it hard to refuse, because the cozy pick is one that I wear now and so much more later, making it worth every penny. If you're also looking to spruce up your closet, then there's no doubt a comfortable jumpsuit is the way to go. Ahead, you can shop the one I own, in addition to a few other favorites on my wish list. Keep reading to check them all out.