February 19, 2020 at 04:00PM by CWC
Putting on real pants is never a particularly appealing task, but during the hibernation that takes place from January to March, it often feels downright impossible. Thankfully, it's become socially acceptable to wear athleisure almost everywhere, but there are still a handful of instances that—sighhh—call for a button and a zipper. Except… maybe not. Because, I found a pair of faux-leather leggings that are as at home in my everyday leggings rotation as they are for nights spent out with friends.
Commando Faux Leather Leggings ($98) are damn near the most comfortable thing I've ever put on my body, and yet, they also look like legit leather pants. They fit like a regular high-wasted legging, so they can be a little hard to get into, but as the website declares, they're "worth the wiggle." Once on, they don't stretch out and sag, which means that laundry days can come as few and far between as you want them to. However, unlike real leather pants, which can be a serious headache to wash, you just toss these in the load with your other Spandex.
If you're ready to procure a pair for yourself, you have choices ahead of you: These cruelty-free leggings come in navy, black, and white, as well as four different shades of faux patent leather, and four different animal prints. I'm the proud owner of a black patent leather pair and haven't wanted to take them off since I got them. I've worn them everywhere, from brunch to dinner dates, and people haven't stopped asking where they came from since day one. And if you don't believe me, take it from the overwhelming number of people who have given them five-star reviews. Clearly, I'm not the only one living out my best no-pants days in these leggings.
If you're looking to comfort-ify your closet even further, you should know that this dress is the formalwear equivalent of leggings. And this white shirt is the only one that's ever been able to stand up to my sweating problems.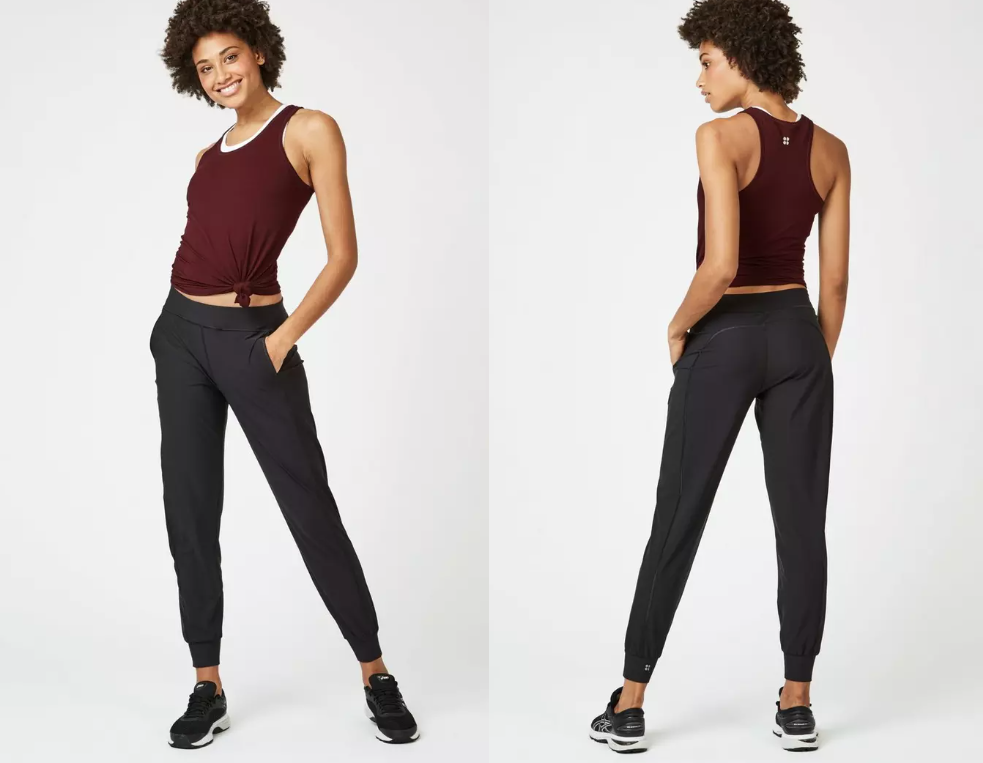 Author Zoe Weiner | Well and Good
Selected by CWC