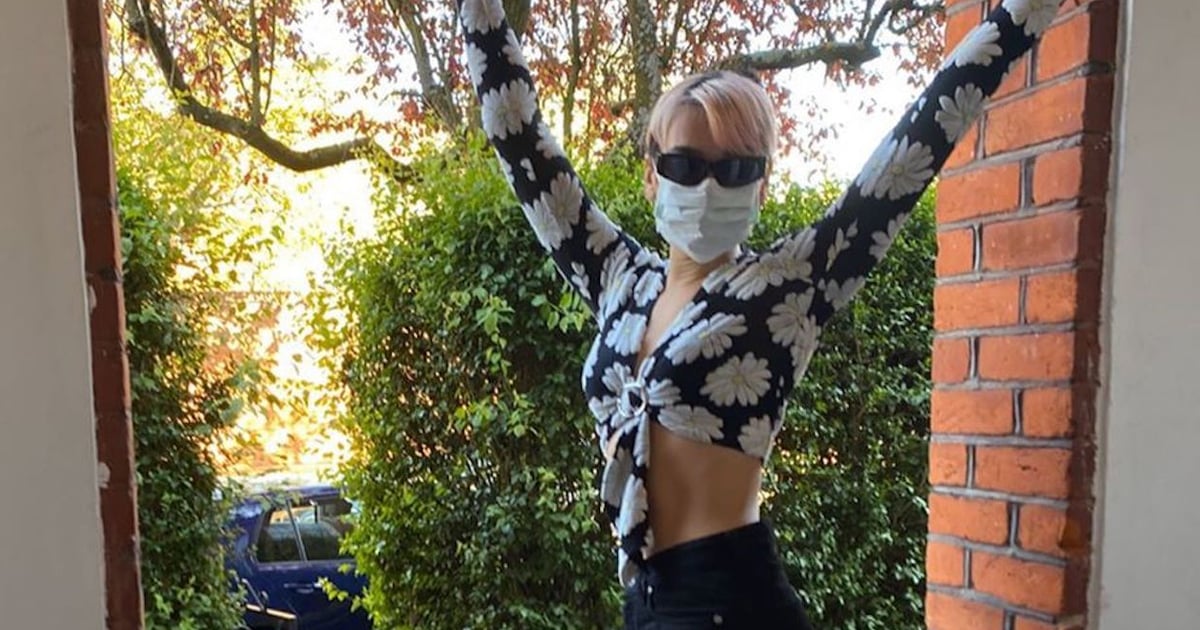 April 21, 2020 at 04:33PM
The first thing I thought of when I saw Dua Lipa's latest Instagram post was that her retro crop top actually made me want to dress up for a change. (Like most, I'm been sticking to my comfy loungewear rather than dressing up while working from home.) The second thing was "Stars, they're just like us. They need dishwasher tablets, too!" But I digress. The "Don't Start Now" singer has been sheltering in place with boyfriend Anwar Hadid in London the past few weeks where they've been showing off their adorable couple style. Anwar even helped Dua dye her hair pink! Cue the awws.
Most recently, the singer had to take a necessary trip to the grocery store and switched out of sweats for the trip. She captioned the Instagram photos, "Off to buy dishwasher tablets brb." In the photos, which she captioned "Off to buy dishwasher tablets brb," she wore a long-sleeved crop top that had a '70s feel to it, thanks to its daisy print. Dua styled the top with a pair of black cargo pants and practical combat boots. She finished her outfit off with rectangular sunglasses and, of course, a face mask for preventative safety measures. Keep reading to see her grocery run look ahead.