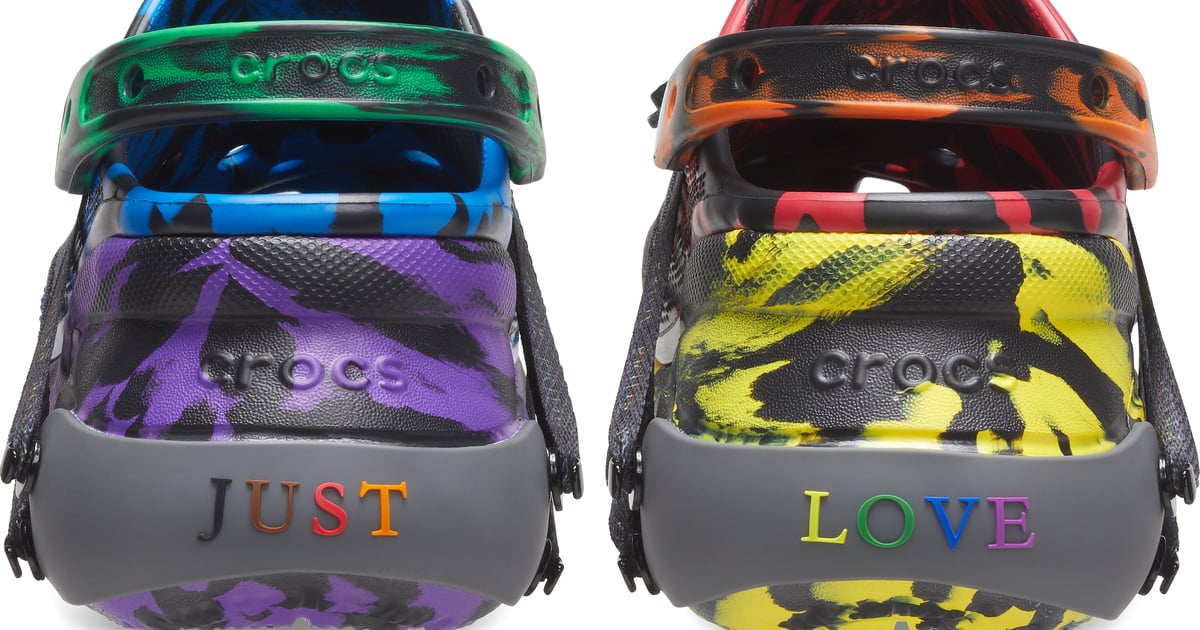 June 18, 2020 at 05:42PM
Crocs has teamed up with Ruby Rose for a pair of rainbow-colored shoes for Pride. The actor and model gave Crocs's Classic Bae Clog a colorful makeover with a unique marbling treatment. The rainbow shoes have a '90s feel to them with the marbling effect and chunky heels. They even come with laces that have "Pride" written all over them. On the colorful Crocs, "Just" and "Love" are written across the back of each shoe. The limited-edition shoes are priced at $70 while supplies last and are available on Crocs.com.
"Few people embody Crocs's signature 'Come As You Are' attitude more than actor and model Ruby Rose," the brand said in a press release regarding the collaboration. "In honor of this collaboration, Crocs has made a donation to GLAAD, a leading media advocacy organization working to accelerate LGBTQ acceptance, with the hope that we can create a world where everyone can live the life they love."
Read on to see the at-home campaign, which stars Ruby (and an adorable pup!) as well as multiple close-up shots of the shoes. We've also shopped out the shoes if you want to support the amazing collaboration.
More Celeb News
Author Nikita Charuza | Popsugar
Selected by CWC