June 08, 2021 at 10:46AM
neglected your hair lately in that work from home perma-ponytail? We get it. We actually a round-up of incredible new clean hair product in February, but, as our scalp health obsession is tracking along just as quickly as the booming clean beauty space, we've updated it with new products.
This list is packed with game-changers. Don't miss any of our notes and feel free to ask questions in the comments…
Slip Silk Scunchies | Let's start off slow. No crazy ingredients or new routines here — just swap out your old hair bands for these silky little numbers. Scrunchies may be in style, but the real trick here is to reduce everyday hair breakage big time. Use these for a week and you might be shocked at how little hair you lose with every re-pony. SHOP NOW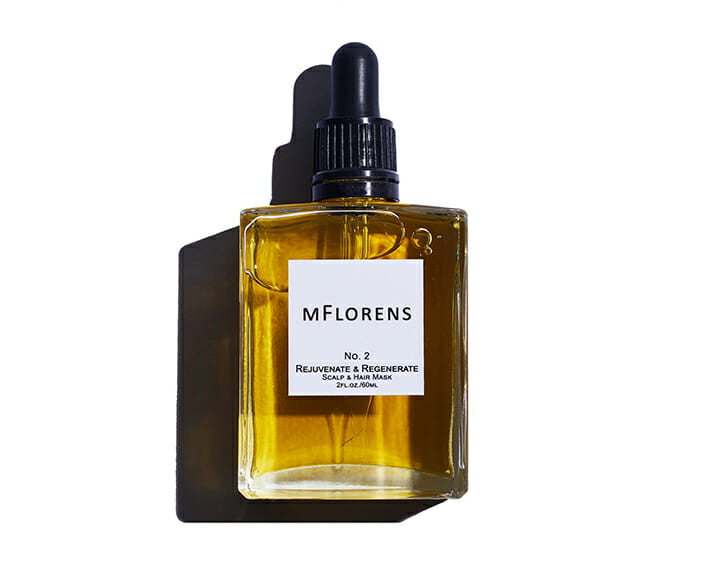 Mflorens No.2 Rejuvenate & Regenerate Scalp and Hair Serum We discovered MFLORENS during this dreamy beauty experience with Ricari Studios. The beautifully bottled hair serum is made with more than fifty nutrient-rich botanicals that work synergistically to reduce inflammation and boost circulation. They also smell incredible.
The founder of MFLORENS developed the oil serums after suffering from a dramatic case of alopecia. Since many of us are new to scalp oil and the like, we asked her what we could expect from the product. She told us that users should expect "increased new hair growth after 8-12 weeks, a soothed, nourished and moisturized scalp and hair that is shinier, silkier and more voluminous."
Work the oil into the scalp for an overnight treatment or before a long work session or movie night at home.
The founder tells us that "Biologically, anatomically, it is possible to increase the number and the depth of hair follicles. It requires three things: early, proactive scalp care on a level akin to skincare, formulations using the optimal active ingredients, and natural, rich ingredients with utmost integrity."
crown affair brush No. 003 | Despite the hype around the launch of Crown Affair over the past couple of years, we didn't expect to be impressed when we first tried their products. Lo and behold, the very day this brush arrived, our editor swears her hair was transformed in an instant. This is Brush No. 003 designed for fine hair and intended to be used as a slow beauty ritual and according to someone on our team, it unleashed a level of balanced moisture and conditioned strands she hadn't experienced in years. Their hair oil also deserves a special mention. SHOP NOW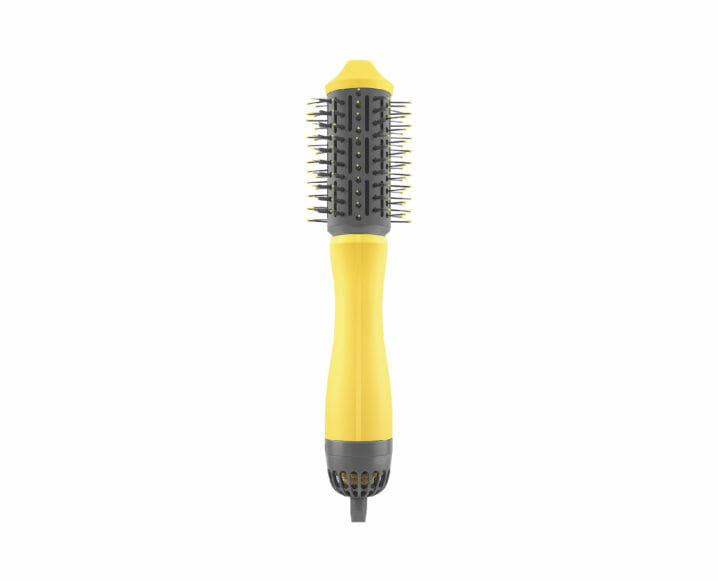 Dry Bar's The Single Shot Blow-Dryer Brush We did not expect to love this product so much! Maybe because we love our Dyson Hairdryer or because we've become a bit skeptical of haircare gadgets. Regardless, the Single Shot from Dry Bar is a game-changer — especially for those of us who just can't master that two-handed blow out technique at home.
The Single Shot is light, easy to use and quickly creates smooth volume from towel damp hair. Just section hair, apply your favorite products (we recommend a root booster and a leave-in conditioner), and work section by section drying hair around the giant barrel. (Don't worry, it would be near impossible to get your hair stuck in the brush as we first worried!) Work more slowly than you would a regular hair dryer, allowing the hair to take shape around the barrel. If you wish, set your hair by finishing each section with the cold air setting.
We love this tool for anyone looking to recreate a blow out at home without a lot of skill. It also saves a ton of time and space on the vanity, replacing a traditional straightener or curling iron entirely. Try It
Olaplex No. 3 Hair Perfector | Olaplex has become a gold standard in clean haircare. According to the brand, this product sells once every 5 seconds around the world! The Hair Perfector is an at-home treatment, not a conditioner. Use once a week for impressive, silky results — without any of the creepy ingredients that most of their competitors contain. SHOP NOW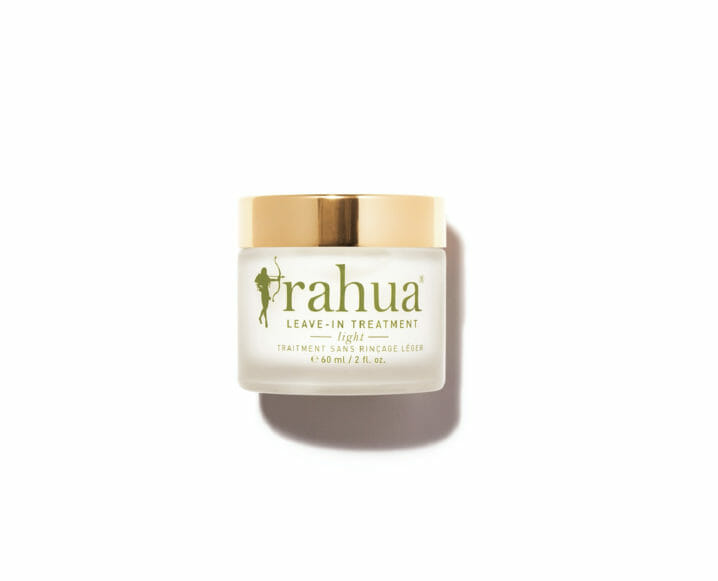 Rahua Leave-In Treatment LIGHT Rahua is one of our favorite luxe brands for clean haircare. Everything is made sustainably and smells heavenly thanks to the brand's signature Amazon-based scent. Rahua's Leave-In Treatment Light has a unique pudding light texture that seeks deep into hair strands for nourishment like no other without weighing it down. And the warm, green scent lasts all day. Try It 
La Tierra Sagrada Dry Shampoo | This definitely isn't an easy dry shampoo to carry in your day bag, however it's an indispensable product for your medicine cabinet. We love this formula for all it's herbal scalp and hair health benefits, but even more for the clever brush application that lets you set the powder into your roots without a fuss. This therapeutic brush lets you tap a bit of powder right where needed and blend to perfection. SHOP NOW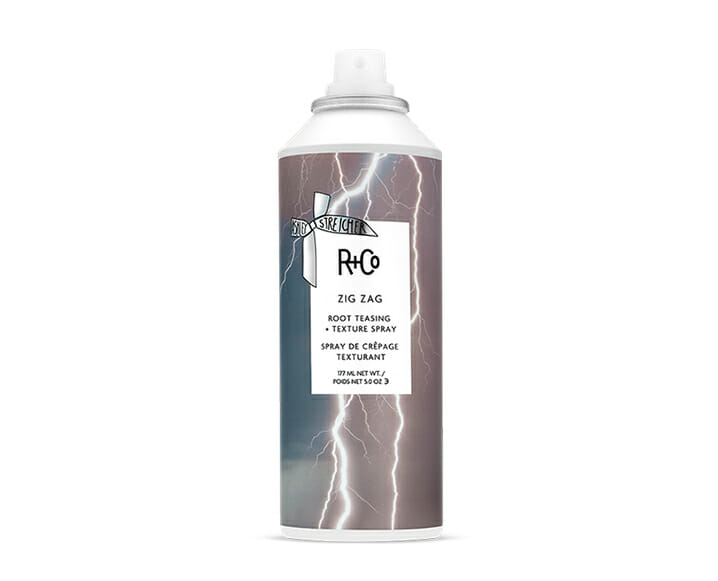 R+Co Zig Zag Root Teasing + Texture Spray This product comes from a curated collection of products with California-based stylist Ashley Streicher's and R+Co. We've tried most of the collab and Zig Zag stands out as a highlight for creating the texture and volume we're used to from back-combing or teasing without any of the elbow grease. Simply spray Zig Zag in at the roots like you would dry shampoo or even hairspray. Use a light hand to create flexible texture and volume. This product takes a bit of a learning curve, but is absolutely addictive once you get used to it! Try It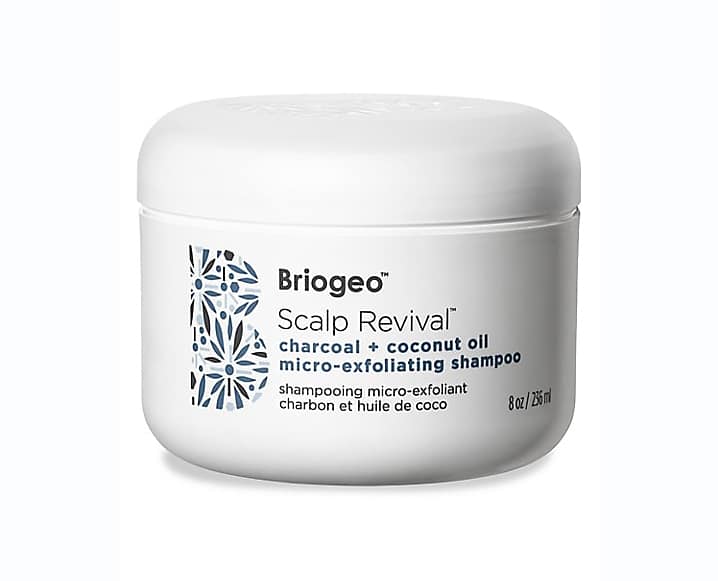 BrioGeo Scalp Revival Micro-exfoliating Scalp Scrub Shampoo We consider Briogeo's scalp scrub to be the one that put the haircare category on the map! If you've never tried a scalp scrub, this one is the best for it's ease in application and texture. We've been raving about this product for years and swear that if you've never tried it before, you've got to give it a go.
If you use any hair styling products regularly — whether hair spray or dry shampoo — a good scalp scrub can help to deep clean build-up and leave both your scalp and hair squeaky clean. Try It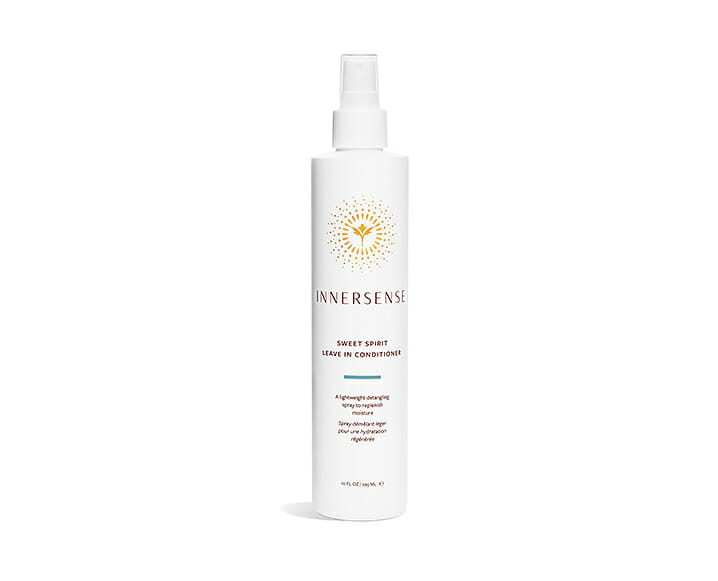 The post 10 Clean Hair Products That Will Change Your Life (Or At Least Your Scalp) appeared first on The Chalkboard.
Continue Reading…
Author The Chalkboard | ChalkBoardMag
Selected by CWC