Latest books + what I'm reading now
February 17, 2022 at 11:23AM
Sharing a recap of the books I've read so far this year and what I've added to my real-life and virtual bookshelf.
Hi friends! How's the week going? I hope you're enjoying the morning so far. It's cold again (wah) so I'm hiding indoors and have the day cleared to work on content for our upcoming 6-week group coaching. I'd love to hear what you're up to!
For today's post, I'm sharing a recap of the books I've read lately, what I'm reading now, and my latest goal.
(Sweater is here // leggings here )
 Latest books + what I'm reading now
This book took me forever to read – I've basically crashed into bed each night lately- but it was incredible. I ordered it through Book of the Month (<— still loving my subscription) and is based on a true story. If you're a fan of historical fiction, I highly recommend it.
From Amazon:
Wealthy, beautiful Naneé was born with a spirit of adventure. For her, learning to fly is freedom. When German tanks roll across the border and into Paris, this woman with an adorable dog and a generous heart joins the resistance. Known as the Postmistress because she delivers information to those in hiding, Naneé uses her charms and skill to house the hunted and deliver them to safety.

Photographer Edouard Moss has escaped Germany with his young daughter only to be interned in a French labor camp. His life collides with Nanée's in this sweeping tale of romance and danger set in a world aflame with personal and political passion.

Inspired by the real life Chicago heiress Mary Jayne Gold, who worked with American journalist Varian Fry to smuggle artists and intellectuals out of France, The Postmistress of Paris is the haunting story of an indomitable woman whose strength, bravery, and love is a beacon of hope in a time of terror.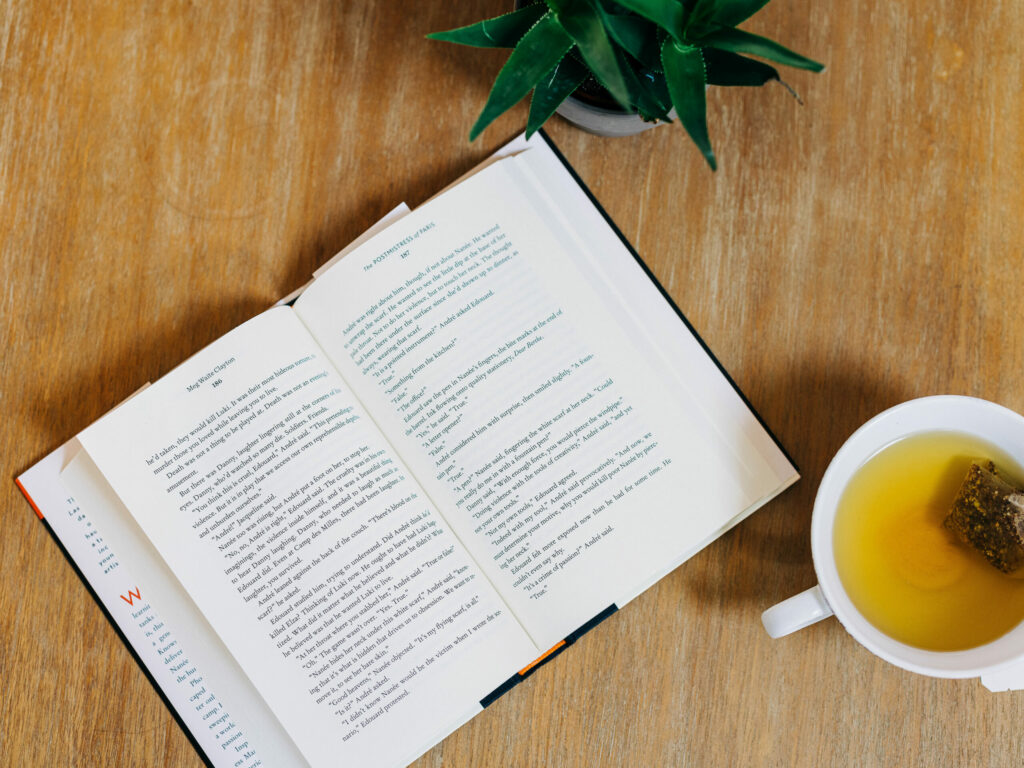 This book explores the prevalence of insulin sensitivity and how metabolic dysfunction is linked to many common illnesses and health concerns. The author does an incredible job explaining the role of insulin in our body and how various lifestyles and eating patterns can contribute to insulin sensitivity, and also what you can do about it. He gives lots of lifestyle tips, nutrition ideas, and empowers readers to make positive decisions for their metabolic health. 10/10 would recommend. 
From Amazon:
We are sick. Around the world, we struggle with diseases that were once considered rare. Cancer, heart disease, Alzheimer's disease, and diabetes affect millions each year; many people are also struggling with hypertension, weight gain, fatty liver, dementia, low testosterone, menstrual irregularities and infertility, and more. We treat the symptoms, not realizing that all of these diseases and disorders have something in common.

Each of them is caused or made worse by a condition known as insulin resistance. And you might have it. Odds are you do – more than half of all adults in the United States are insulin resistant, with most other countries either worse or not far behind.

In Why We Get Sick, internationally renowned scientist and pathophysiology Professor Benjamin Bikman explores why insulin resistance has become so prevalent and why it matters. Unless we recognize it and take steps to reverse the trend, major chronic diseases will be even more widespread. But reversing insulin resistance is possible, and Bikman offers an evidence-based plan to stop and prevent it, with helpful food lists, meal suggestions, easy exercise principles, and more. Full of surprising research and practical advice, Why We Get Sick will help you to take control of your health. 
This is part of our mom-daughter book club. Liv recently finished this book and passed it onto me. I just finished it, and now we're going to watch the movie together. I LOVE this idea because it gives us the opportunity to connect over amazing books and would say that it motivates her to read, but this kid loves to read and blasts through chapter books. She's really been interested in history (she read pretty much all of the Who Was series last year) and is almost done reading The Diary of Anne Frank. 
I love that this book has such a strong focus on empathy and care for those who may have unique circumstances. It also reiterates an important lesson that even though we may look different on the outside, we're all the same on the inside, and the fact that kindness can go a long way. 10/10 would recommend. 
Here's a little bit more about Wonder from Amazon:
I won't describe what I look like. Whatever you're thinking, it's probably worse.

August Pullman was born with a facial difference that, up until now, has prevented him from going to a mainstream school. Starting 5th grade at Beecher Prep, he wants nothing more than to be treated as an ordinary kid – but his new classmates can't get past Auggie's extraordinary face. WONDER, now a #1 New York Times bestseller and included on the Texas Bluebonnet Award master list, begins from Auggie's point of view, but soon switches to include his classmates, his sister, her boyfriend, and others. These perspectives converge in a portrait of one community's struggle with empathy, compassion, and acceptance.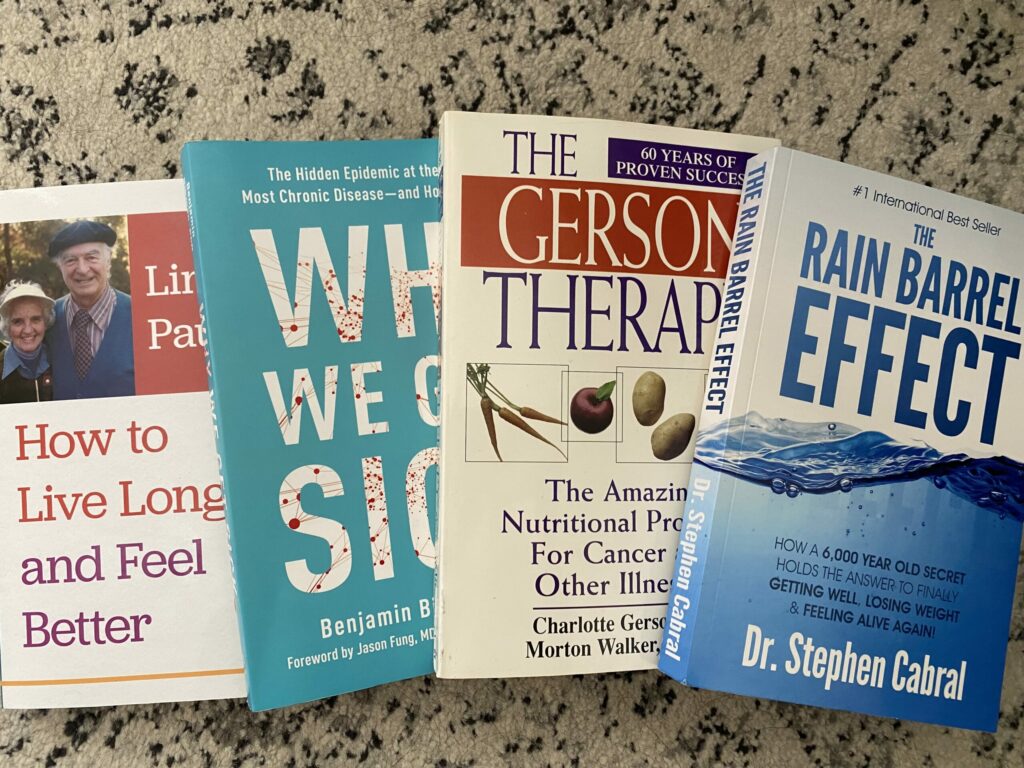 Here's what I've added to my bookshelf lately + why I might not hit my reading goal this year
Last year, I set a goal to read three books per month. I hit the goal and genuinely enjoyed making reading a priority and focus again.
This year, I can already tell I might not be able to hit this reading goal because I have quite a few other things in the pipeline. We're expanding our nutrition coaching with the help of Mia, I'm still working on Fit Team, the podcast, Beautycounter, content for the blog, and studying for a new cert. 🙂 
I'm really excited to share that I'm working on my Integrative Health Practitioner certification through Dr. Stephen Cabral. I've looked at this certification a few times over the past couple of years and was beyond thrilled when he offered the opportunity for me to take these courses. I'm currently in Level 1, going through his DESTRESS protocol (it's covered in his book but obviously the course dives into each module in great detail) and in Level 2, I'll be learning how to read various labs, from blood work, hormone tests, mineral tests, GI mapping, etc. 
A few incredible 1:1 clients wanted to explore hormone testing (and when clients hit a plateau despite doing all the things, that's usually a sign that something else may be going on), and I wanted to bring someone on board who had experience with these tests and it was in her scope of practice to suggest, run and analyze this type of testing. This was a huge reason why I asked Mia to work with me this year. I've wanted to learn how to do this myself (with the appropriate credentials) and I'm so excited to be diving into this world.
I know this will help me help our clients in a new way and next level, and I've learned SO MUCH already.
To be honest, I've been trying to figure out the next step in my life and certifications for quite a while. I considered going back to school to become a physical therapist, and a tiny voice has been telling me to look into Naturopathic medicine. (I was looking at the school in Tempe before the world shut down.)
I feel like the Integrative Health Practitioner certification is the perfect next step in my knowledge and training, and it encompasses so many of elements of living a healthy lifestyle. It's already giving me lots of inspiration for blog content and ways to help my clients, so it's good stuff all around. 🙂 
I'll share more in a full blog post, but if you have any questions in the meantime, please let me know!! 
Here are some of the books I recently ordered as suggested reading from the course:
How to Live Longer and Feel Better
Doctor Yourself: Natural Healing that Works
 I'll definitely report back once I finish these!
So tell me, friends: what are you reading right now?
If you could go back to school or learn anything else, what would you choose?
Are you working towards any certifications or continuing education right now? 
xo
Gina
The post Latest books + what I'm reading now appeared first on The Fitnessista.
Continue Reading…
Author Fitnessista | citywomen.co
Selected by CWC