June 23, 2021 at 06:41PM
Sharing my copycat version of one of my very favorite quick takeout meals: the Glow Bowl from Flower Child! It's gluten-free, easy to make vegan, and with a little bit of prep work, it's on the table in less than 20 minutes. Pin this recipe for the next time you need a quick and delicious healthy lunch or dinner option. 
Hi hi! How's the week going? I taught a LIVE TRX CLASS this morning and it felt so.dang.good. It was my first class back teaching in real life and man, I missed it. I think virtual classes have been a great way to stay connected during all of this, but there's something to be said about the energy of an in-person class. It gave me a much-needed reminder of how much I truly love teaching.
For now, I'm here working on next month's Fit Team programming (wait list is open if you missed it) and catching a hot yoga class. I hope you're having a lovely day so far.
Today, I wanted to share a recipe that I forking love. We're huge fans of Flower Child and make a stop pretty much anytime we're in Phoenix. I fell in love with their Glow Bowl a couple of years ago, and even though I've tried a handful of other recipes, it's still my #1. It's pretty much everything you could wish for in a bowl: savory protein, sweet potato noodles with a creamy and spicy almond butter sauce, crisp sautéed veggies, and limes on the side. I'm salivating writing this post.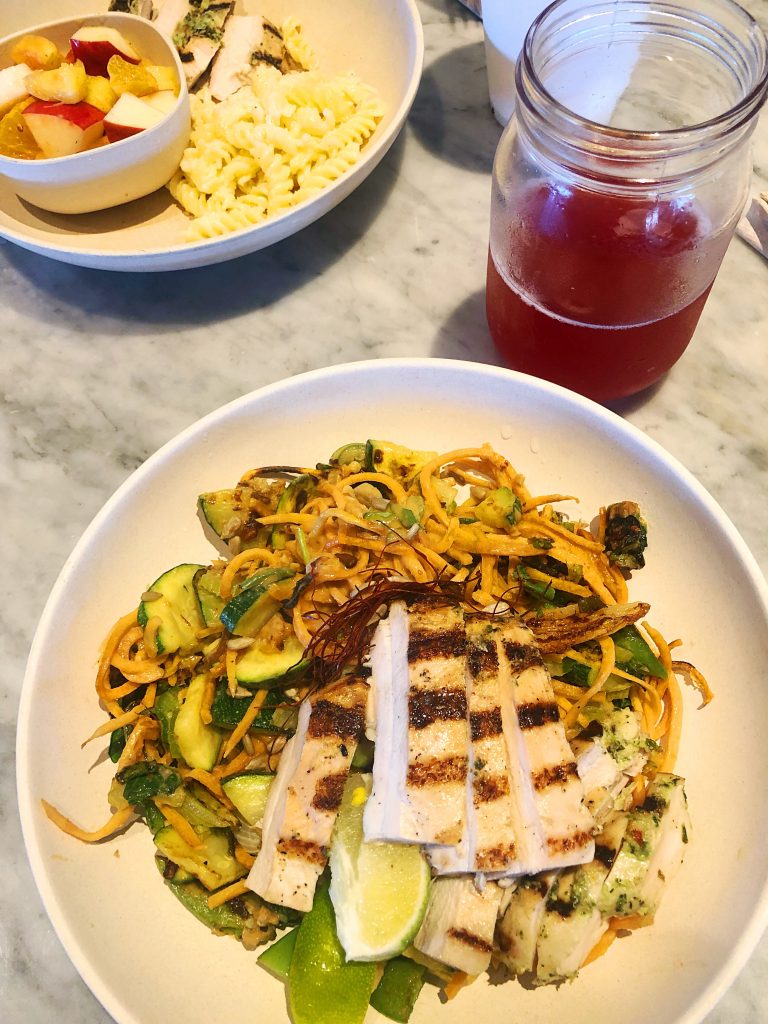 I've had a Flower Child craving a few times and made this at-home version of my beloved Glow Bowl. I figured it was finally time to share the recipe here on the blog!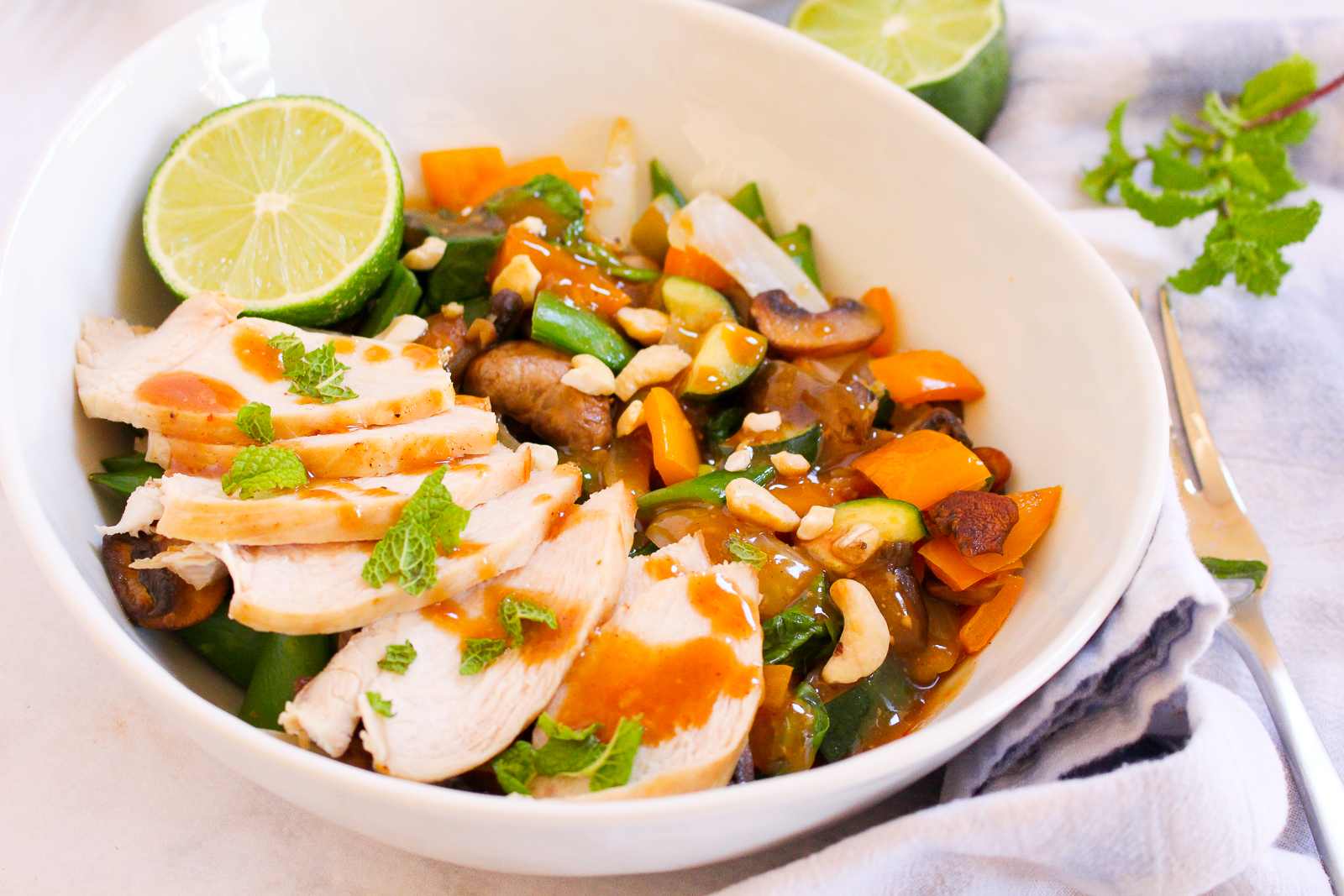 Copycat Glow Bowl recipe from Flower Child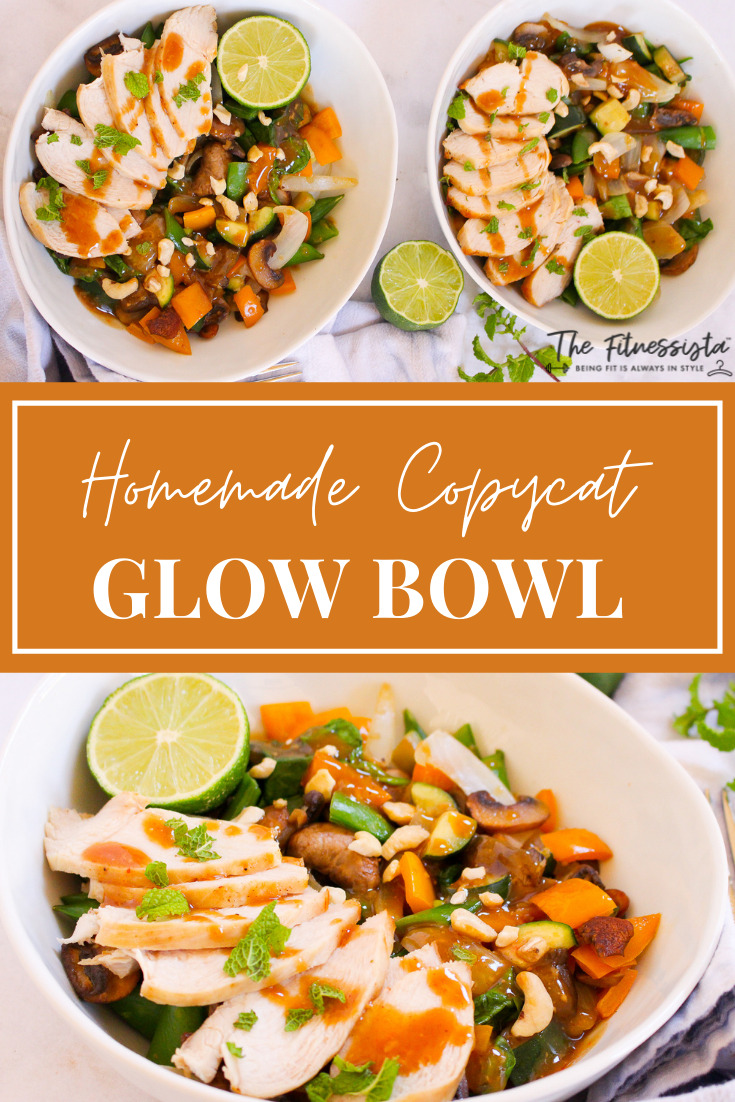 For this recipe, you need quite a few different veggies but the beauty about it is that you can really use any veg you have on hand! It's super customizable. Also, feel free to use any protein you love! We usually go for grilled chicken, but it's also awesome with shrimp, tofu, or tempeh.
What can you use instead of the sweet potato noodles?
Feel free to use zucchini noodles, or any regular cooked pasta noodles. I like the sweet potato noodles because they make the recipe a bit more filling and add a nutrition boost + dose of sweetness.
Can you use peanut butter instead of almond butter in the sauce?
Absolutely! They both taste wonderful and peanut butter gives it a stronger flavor.
Can you make this in advance?
100%. Just store covered in the fridge. When I heat it up the next day, I just add a moist paper towel on top before microwaving. You can also reheat it on the stovetop.
Please let me know if you give this recipe a try!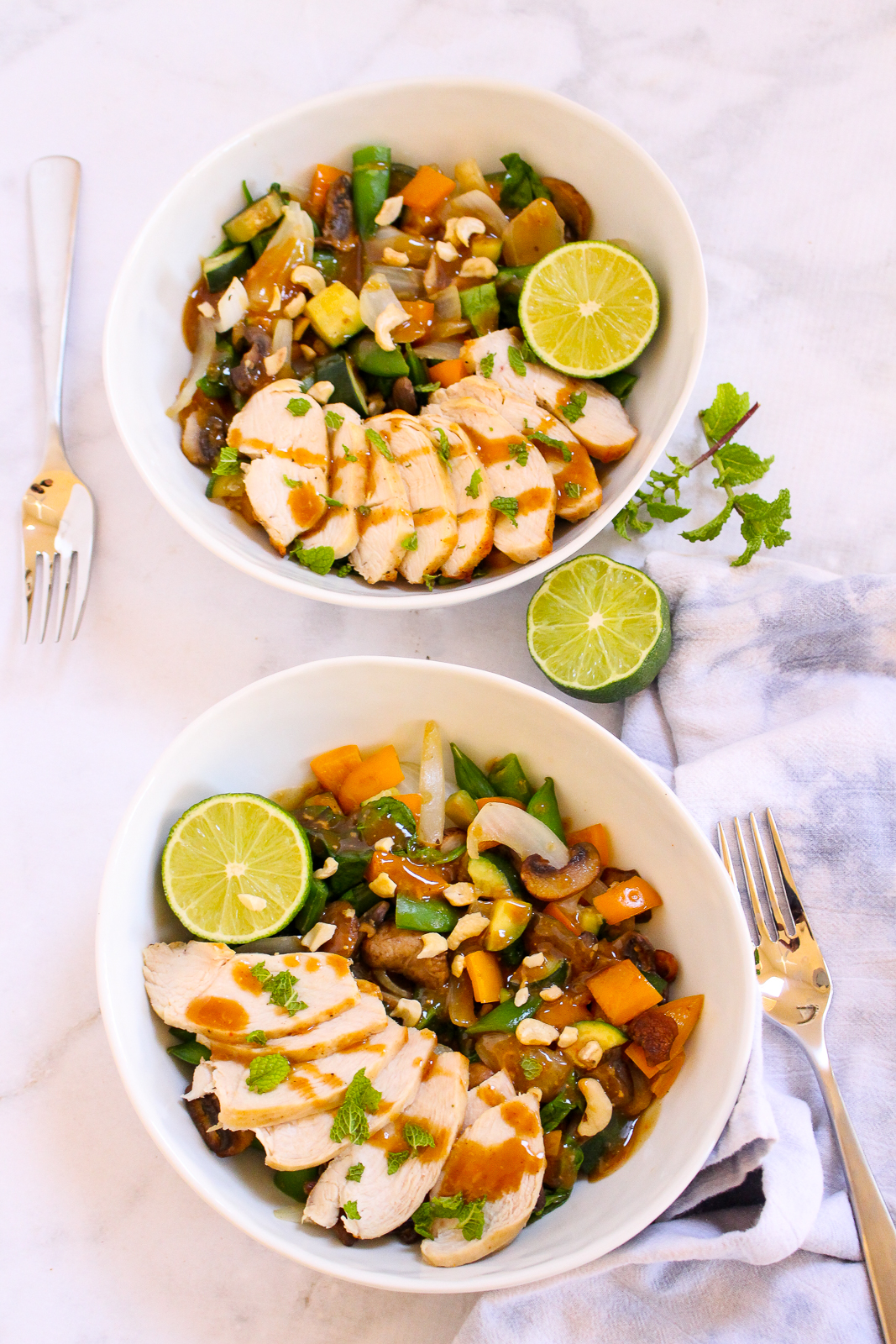 Tell me, friends: what's your favorite quick restaurant near you? Any places you love to visit on road trips?
xo
Gina
The post Copycat Glow Bowl recipe from Flower Child appeared first on The Fitnessista.
Continue Reading…
Author Fitnessista | Fitnessista
Selected by CWC